Back to News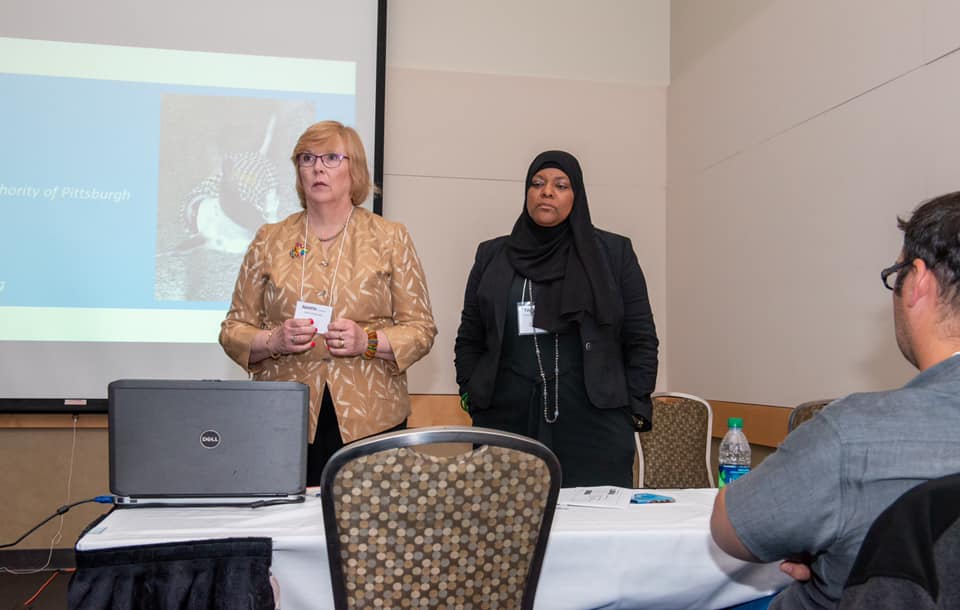 Out and About in June 2019
June 2019
PA Downtown Center Annual Conference | June 3
URA's Josette Fitzgibbons and Tammy Thompson, executive director of Circles Greater Pittsburgh, attended the PA Downtown Center Annual Conference, held in Erie. They presented on the development and implementation of the Catapult: Start Up to Storefront program to 40 session attendees. The Catapult program seeks to break down barriers to capital and resources for disadvantaged entrepreneurs in Pittsburgh's East End neighborhoods.
TRYP Hotel | June 6
URA staff attended the ribbon-cutting for TRYP Hotel. Read about it in NEXTpittsburgh.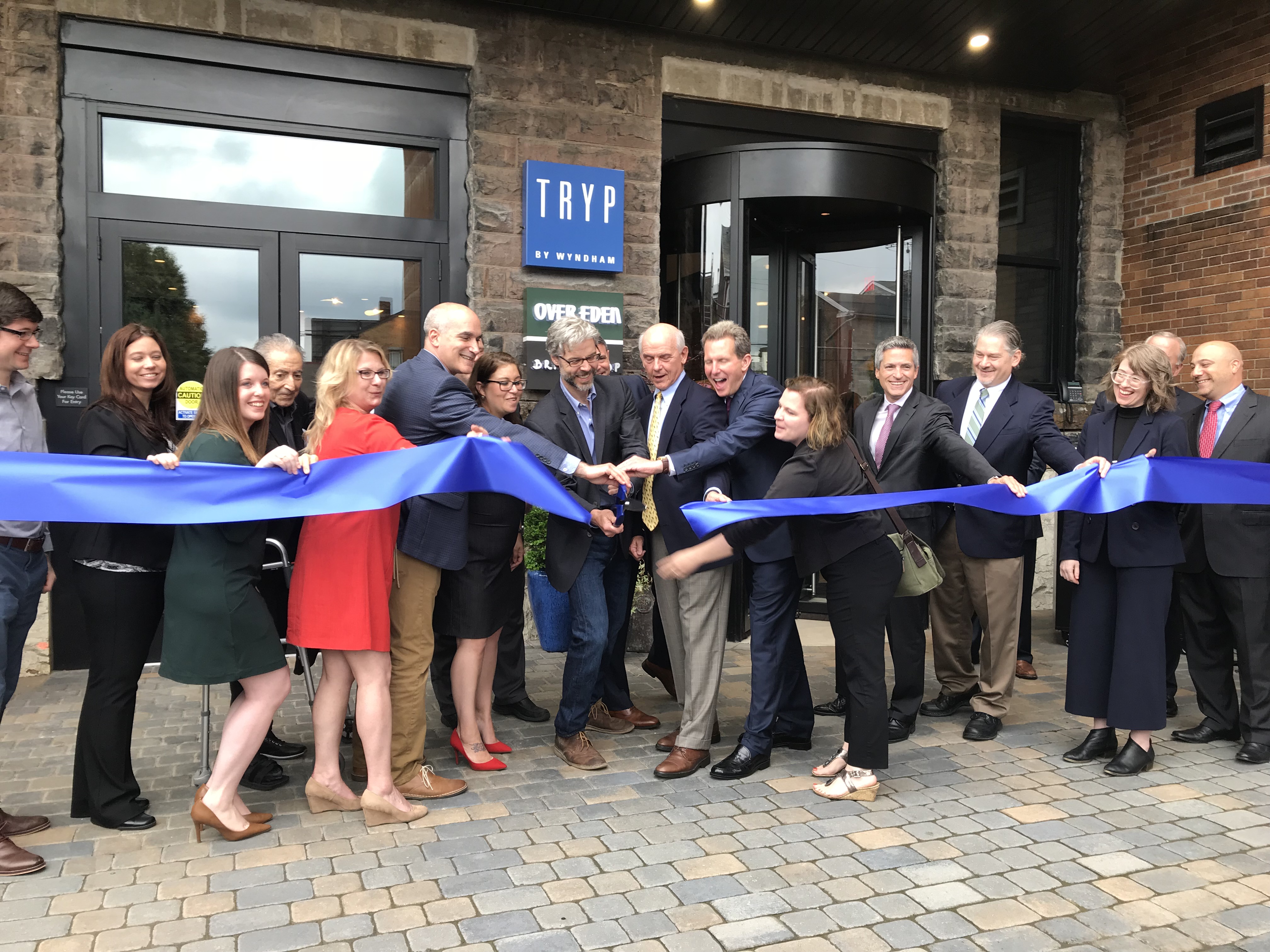 Duquesne University Entrepreneur Growth Conference | June 6
Center for Innovation and Entrepreneurship staff attended and presented at the 21st Annual Entrepreneurs Growth & Networking Conference, one of the largest events for small businesses in the Pittsburgh region.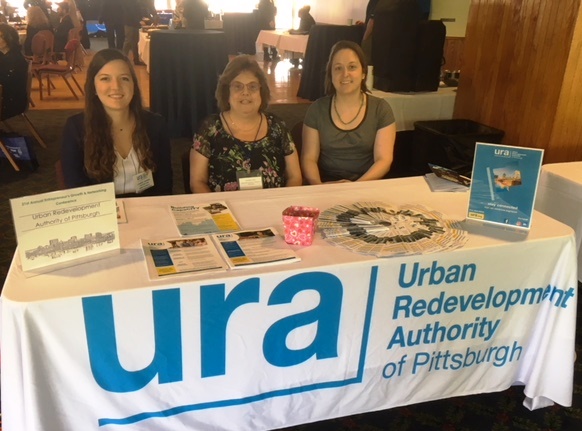 Strip District Mobility Plan | June 6
Staff attended an open house for the Strip District Mobility Plan. The City of Pittsburgh's Department of Mobility and Infrastructure hosted guests to gather ideas and comments on travel to, through, and from the Strip District.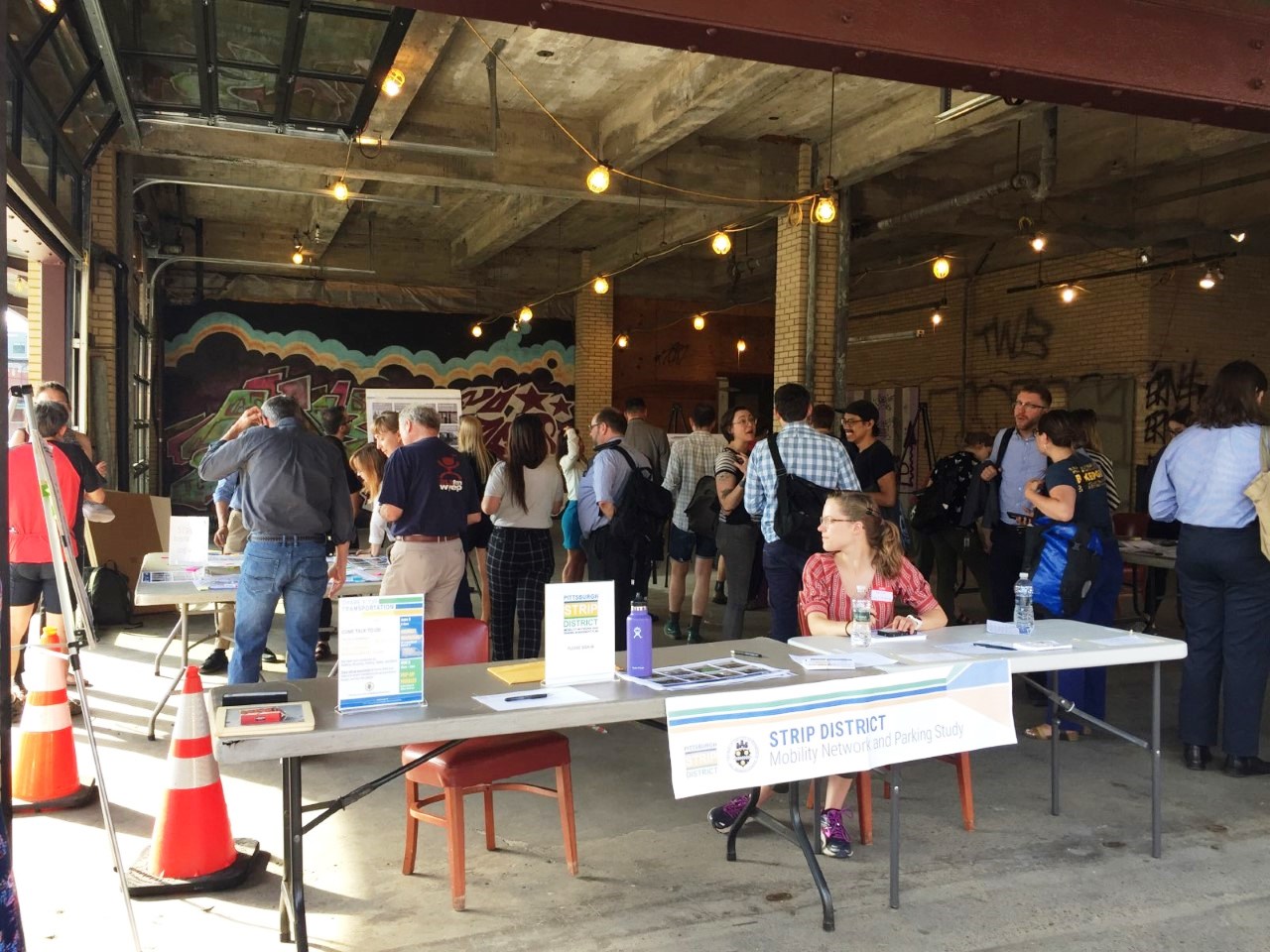 Small & Diverse Business Forum | June 6
Staff attended the Small & Diverse Business Forum panel at the University of Pittsburgh. The Honorable Ed Gainey, URA Board Vice Chair, spoke on the panel. The forum is focused on access to capital.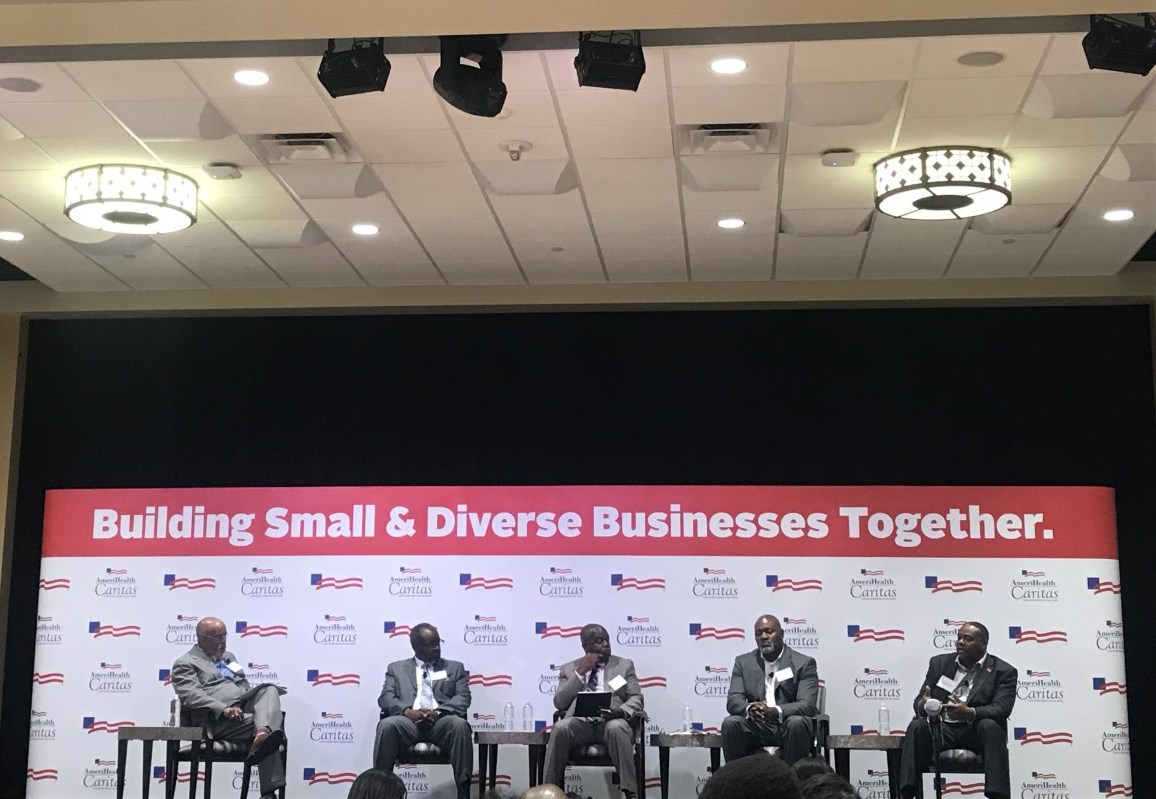 Community Day | June 11
Housing Opportunity Fund staff met with community members and residents at the Bedford Hill Apartments Community Day and Block Party.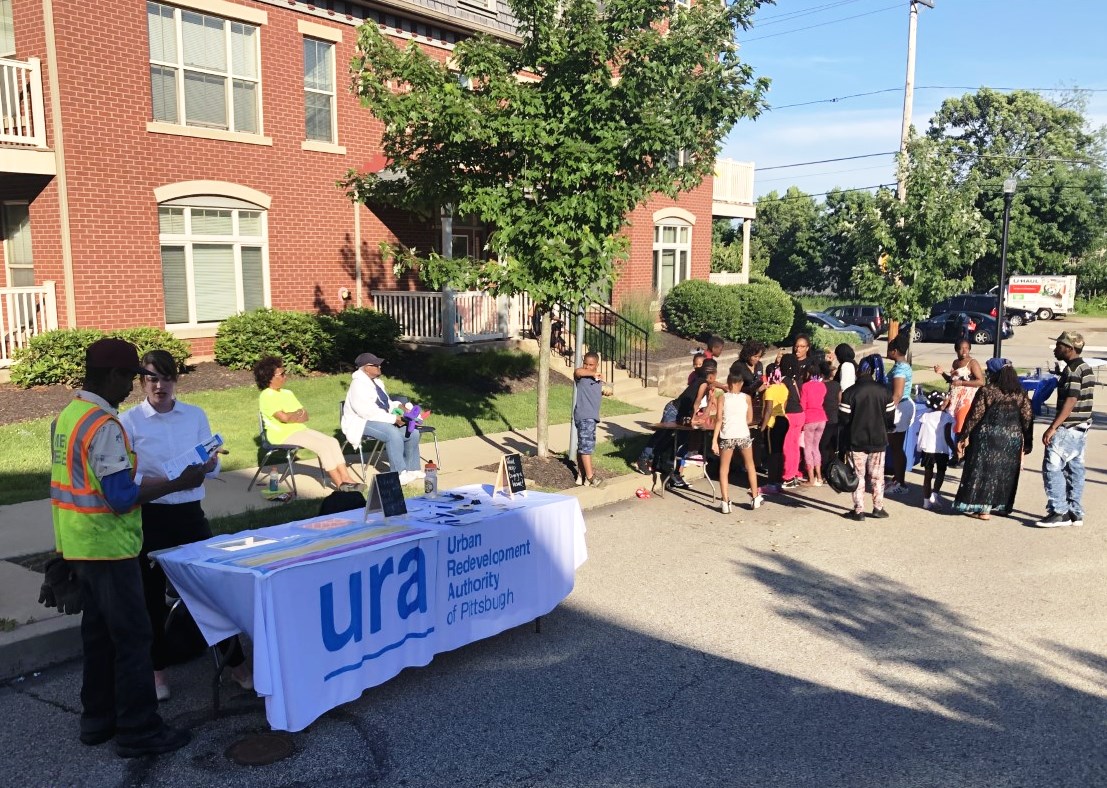 Sandstone Quarry Ribbon Cutting | June 13
Staff attended the ribbon cutting for Sandstone Quarry (formerly known as Allegheny Dwellings Phase I) and took in the spectacular views from the building. The URA provided $500,000 in financing assistance to the project.
Photos courtesy of Chuck Alcorn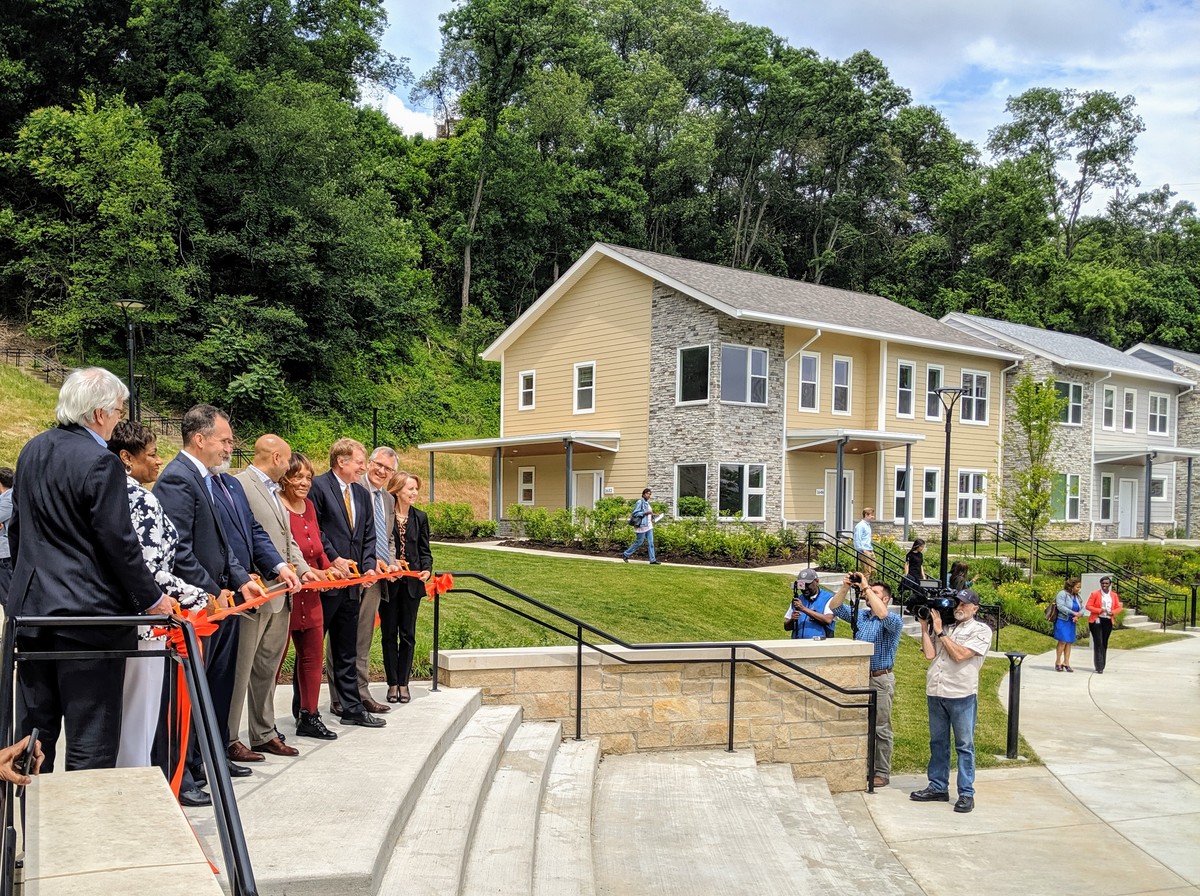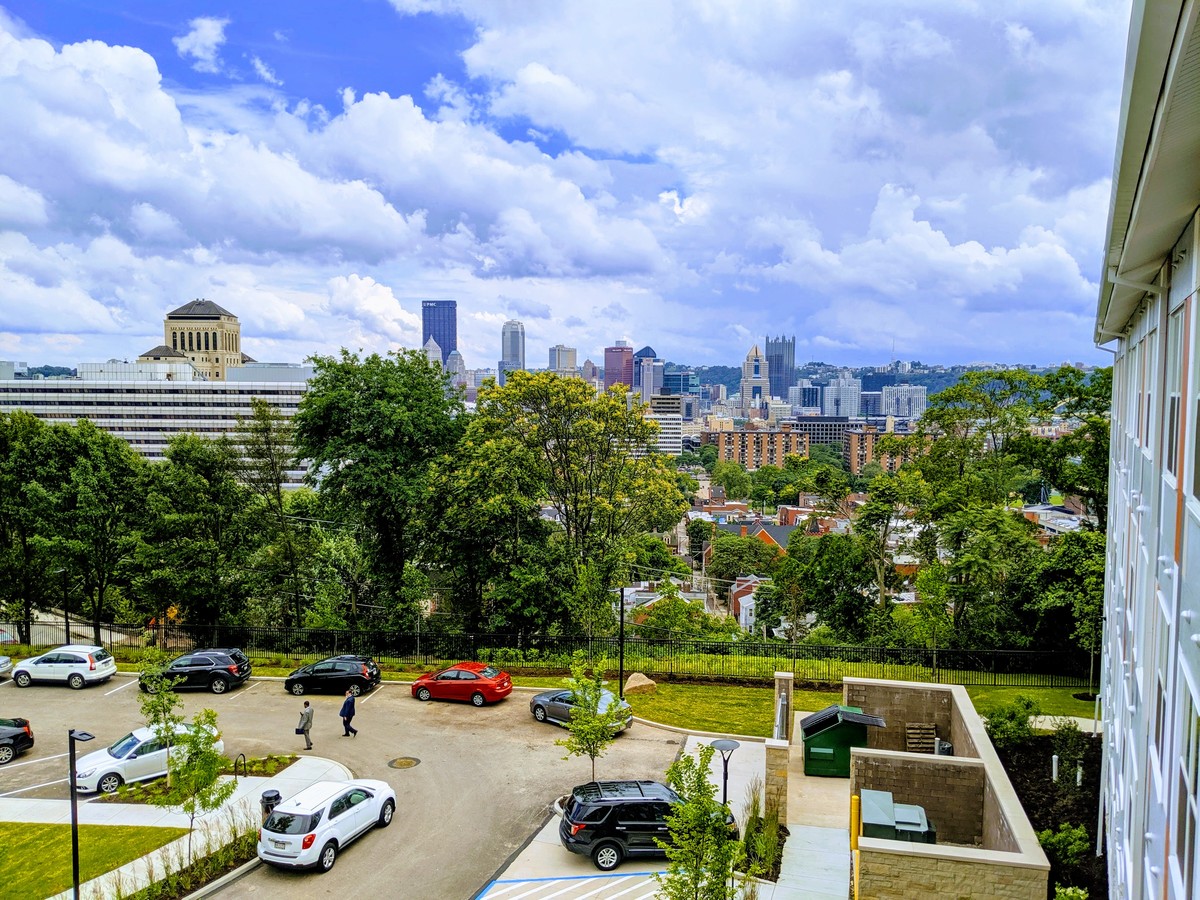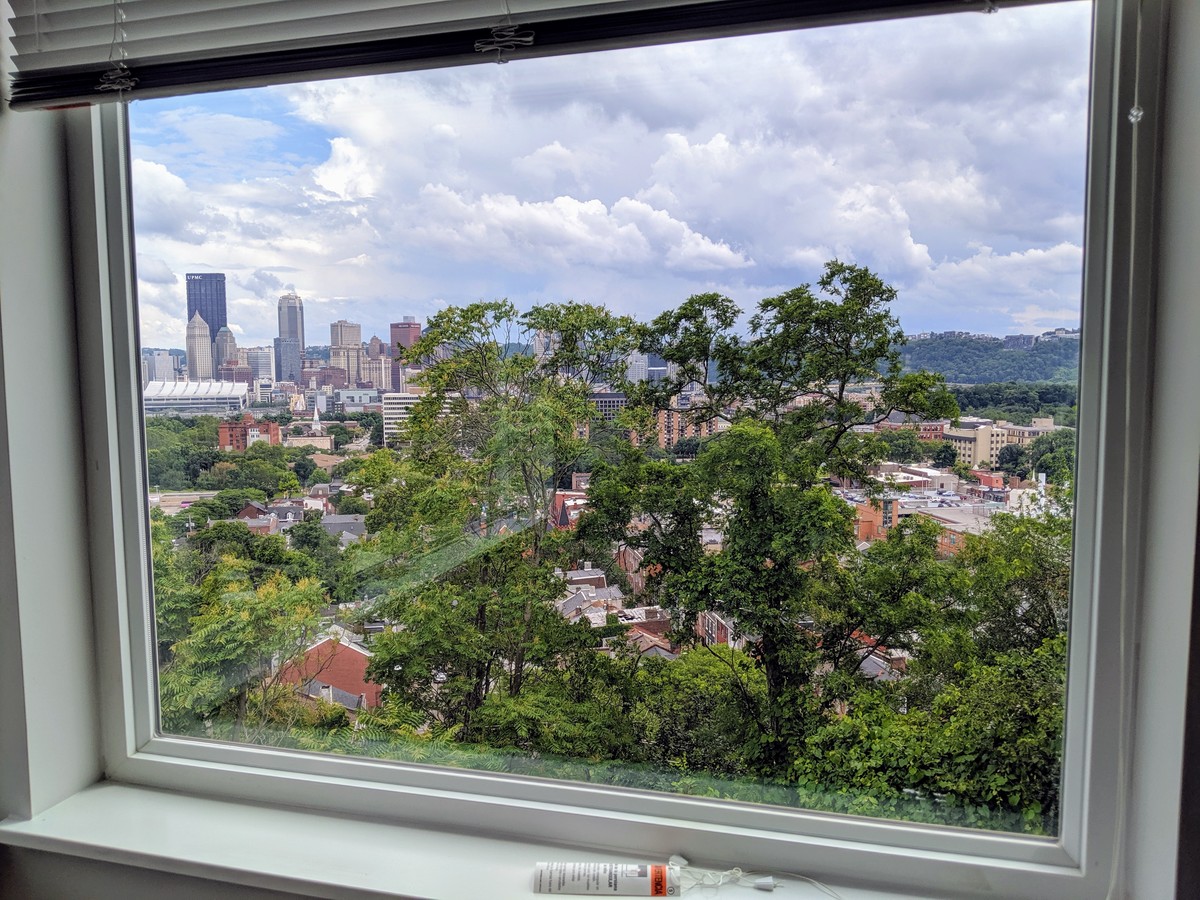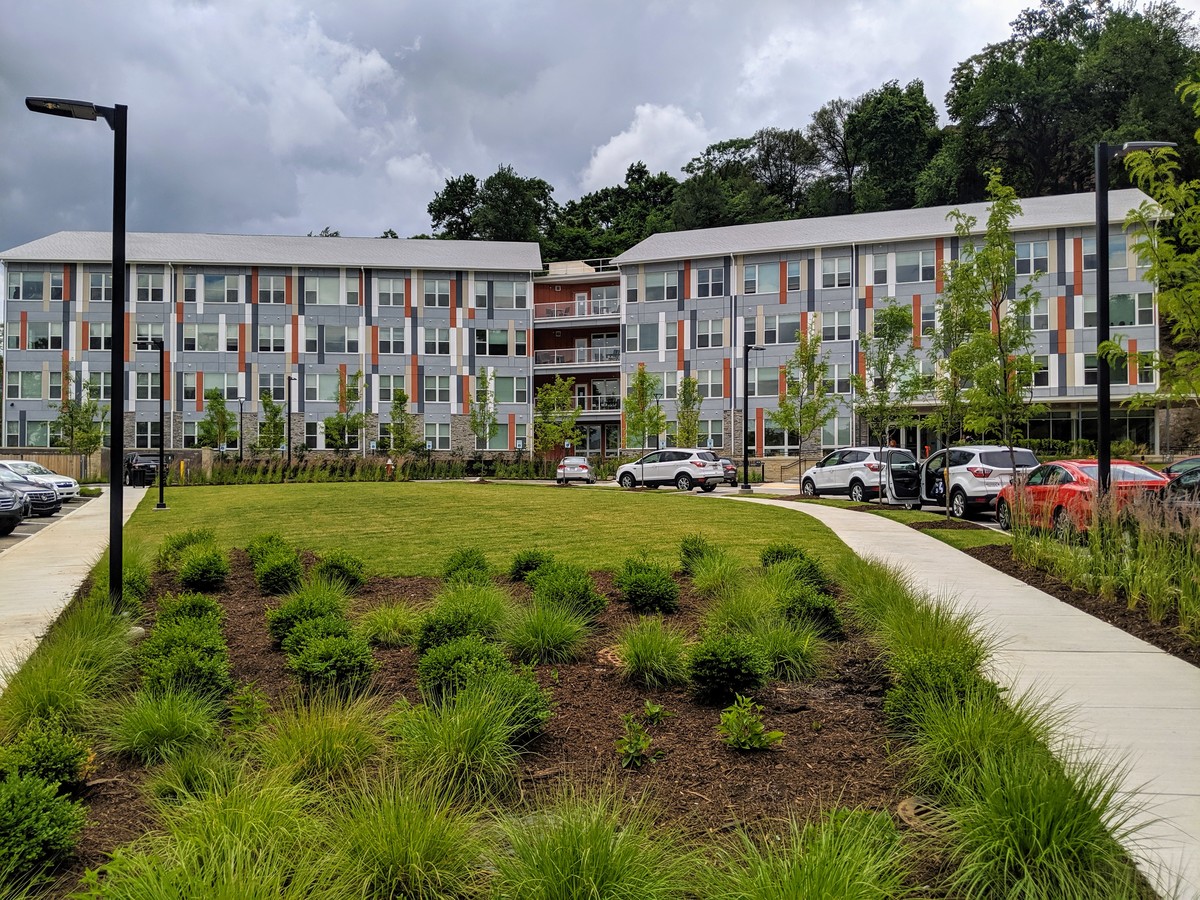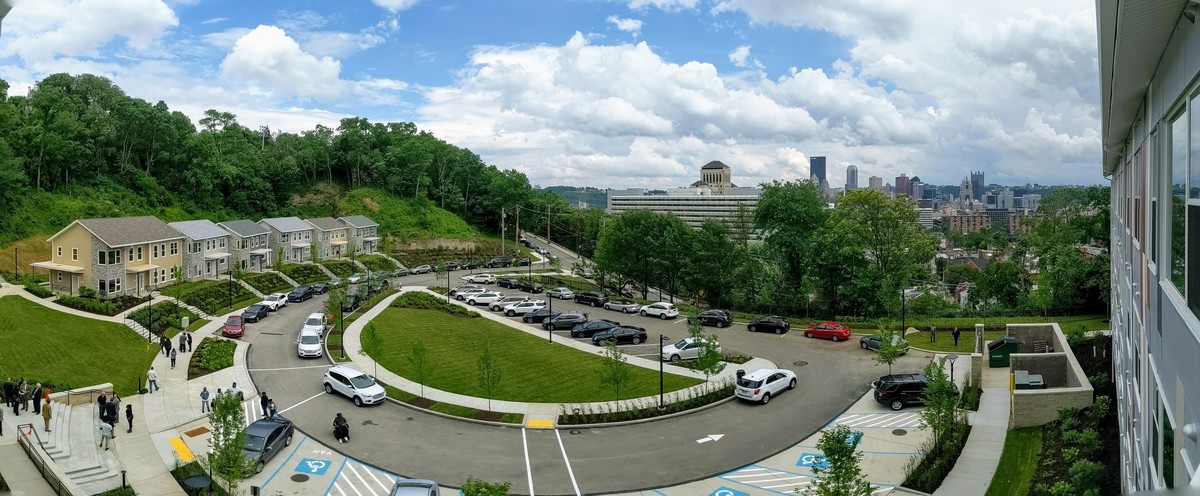 CEIR Conference | June 17
URA staff attended the 7th Annual Corporate Equity & Inclusion Roundtable (CEIR) Conference at Duquesne University. Tom Link, director of the Center for Innovation & Entrepreneurship spoke on URA's equity and inclusion work, including MWBE growth, the Micro-Enterprise Loan Program, and Catapult: Startup to Storefront Program.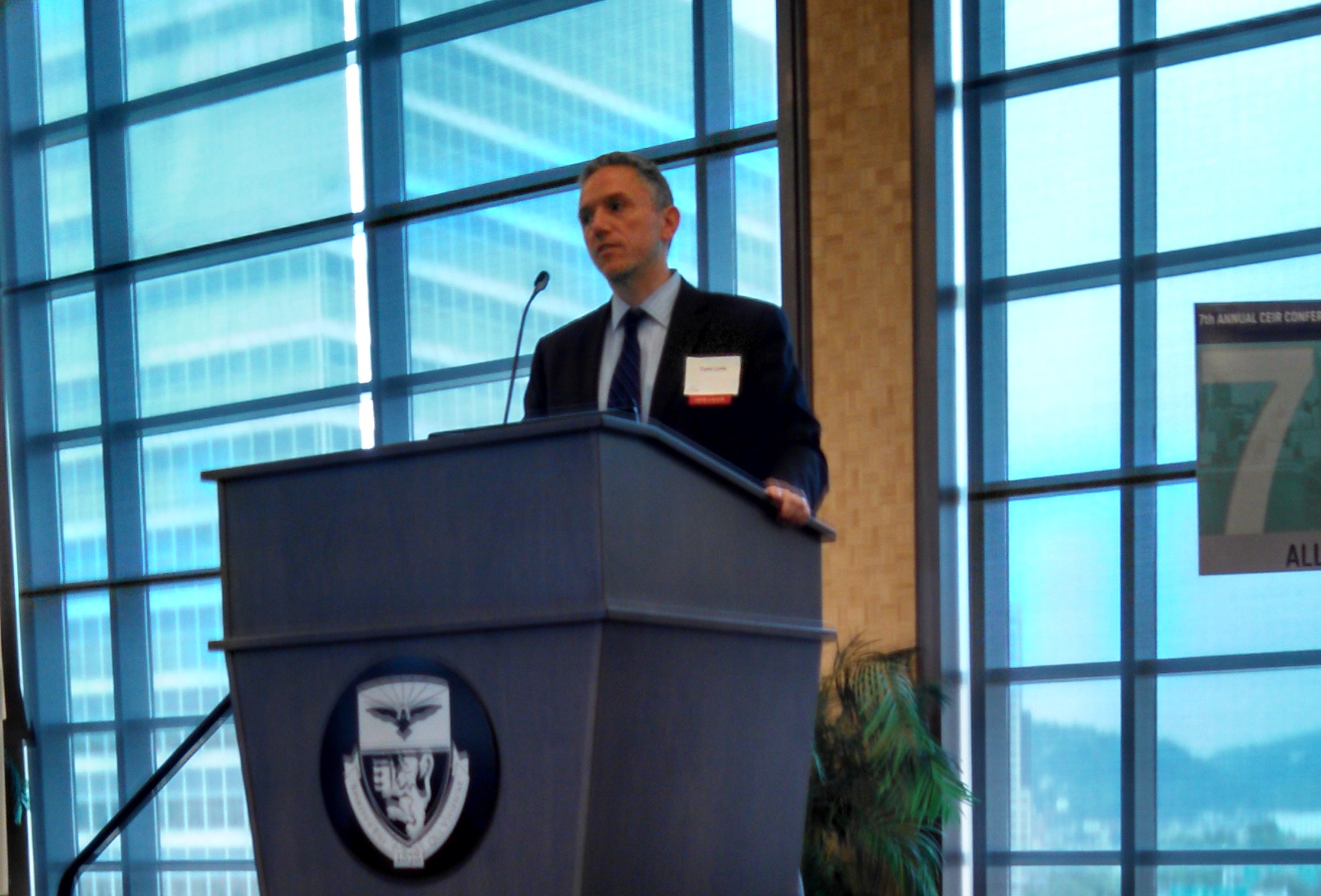 All In Inclusionary Meeting | June 20
URA staff attended an All In Inclusionary Meeting. The All-In Pittsburgh Equitable Development Collaboration is a diverse, multi-sector coalition focused on ensuring that everyone participates in and benefits from the region's economic transformation – especially low-income residents, communities of color, immigrants, people with disabilities and other high risk population that may be left behind.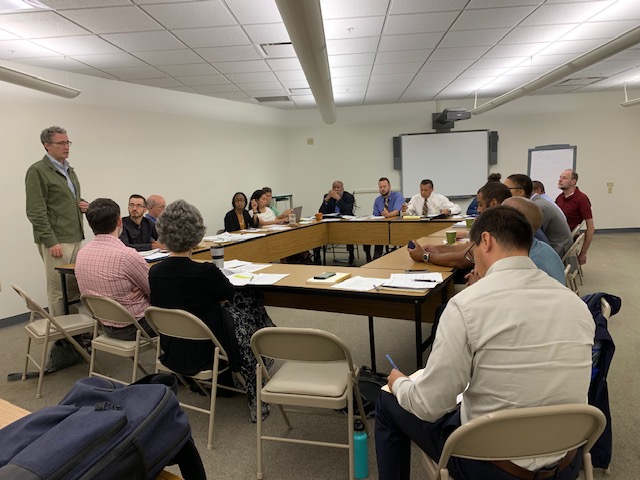 Beechview and Larimer Farmers' Markets | June 20 & 23
Staff attended the markets to share information on our housing and Housing Opportunity Fund programs.
Farmers' Markets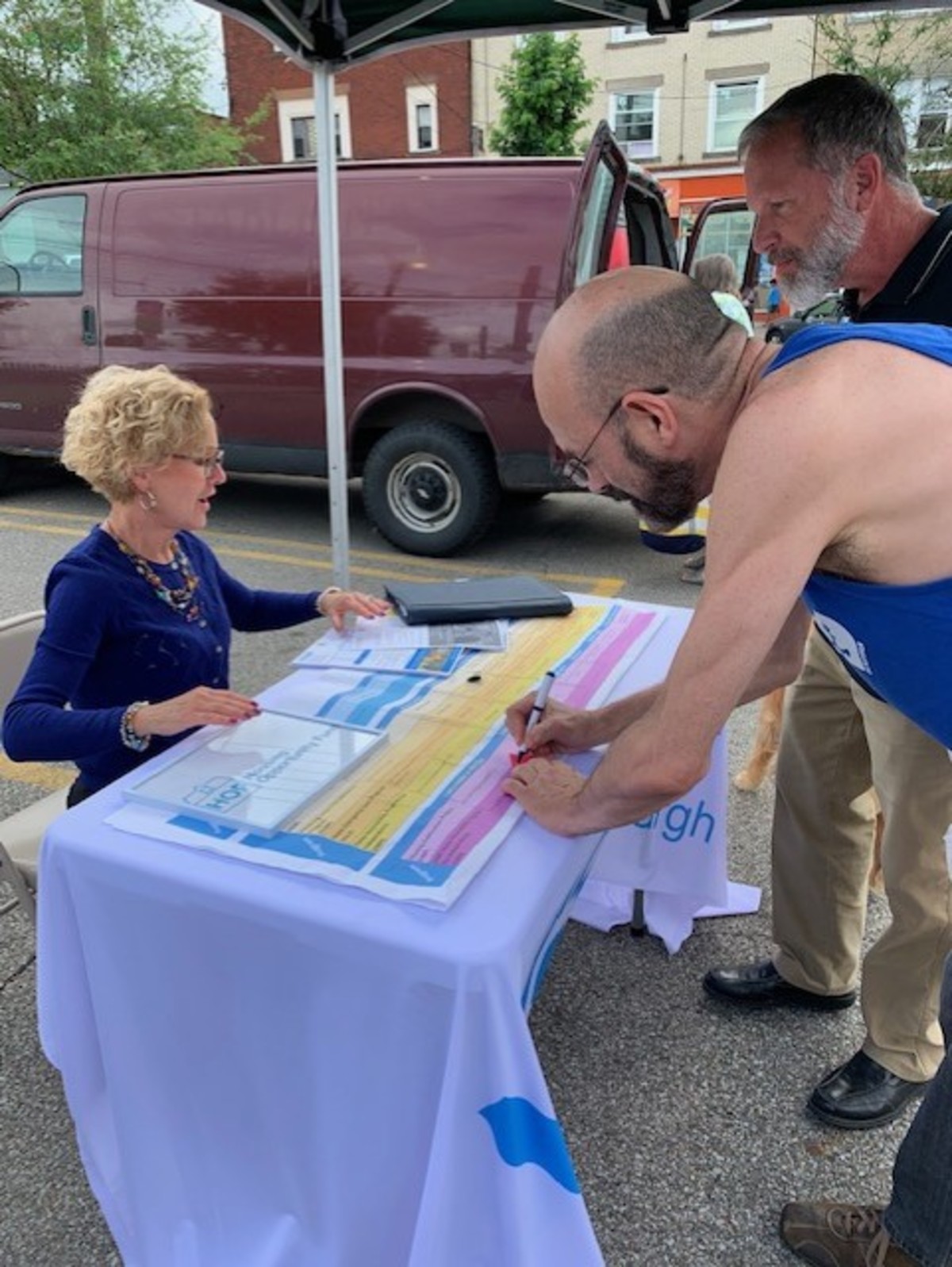 Intern Rotation Week | June 24-28
Summer interns were led on tours of the 350 Oliver and Lumiere projects at the site of the former Saks Fifth Avenue in Downtown and Washington's Landing, among many other activities.
Intern Rotation Week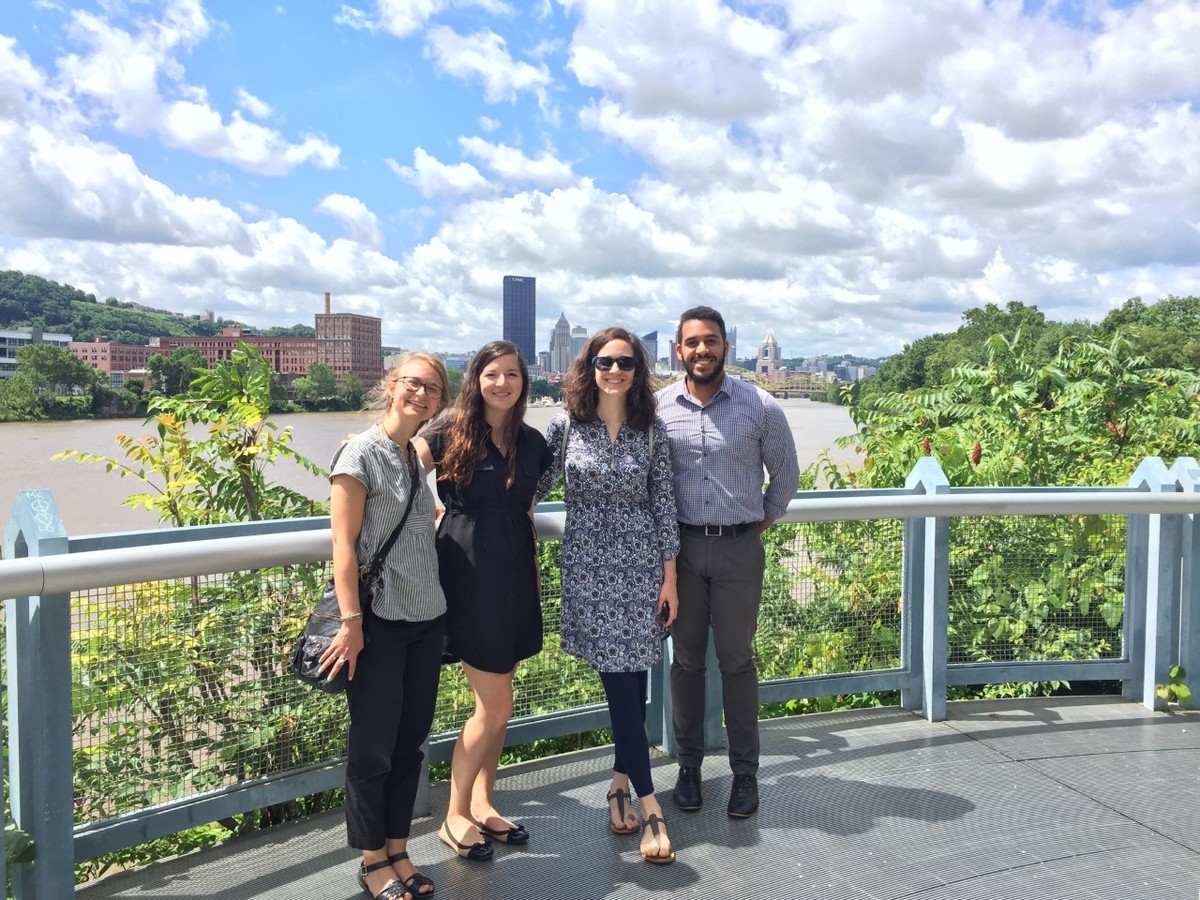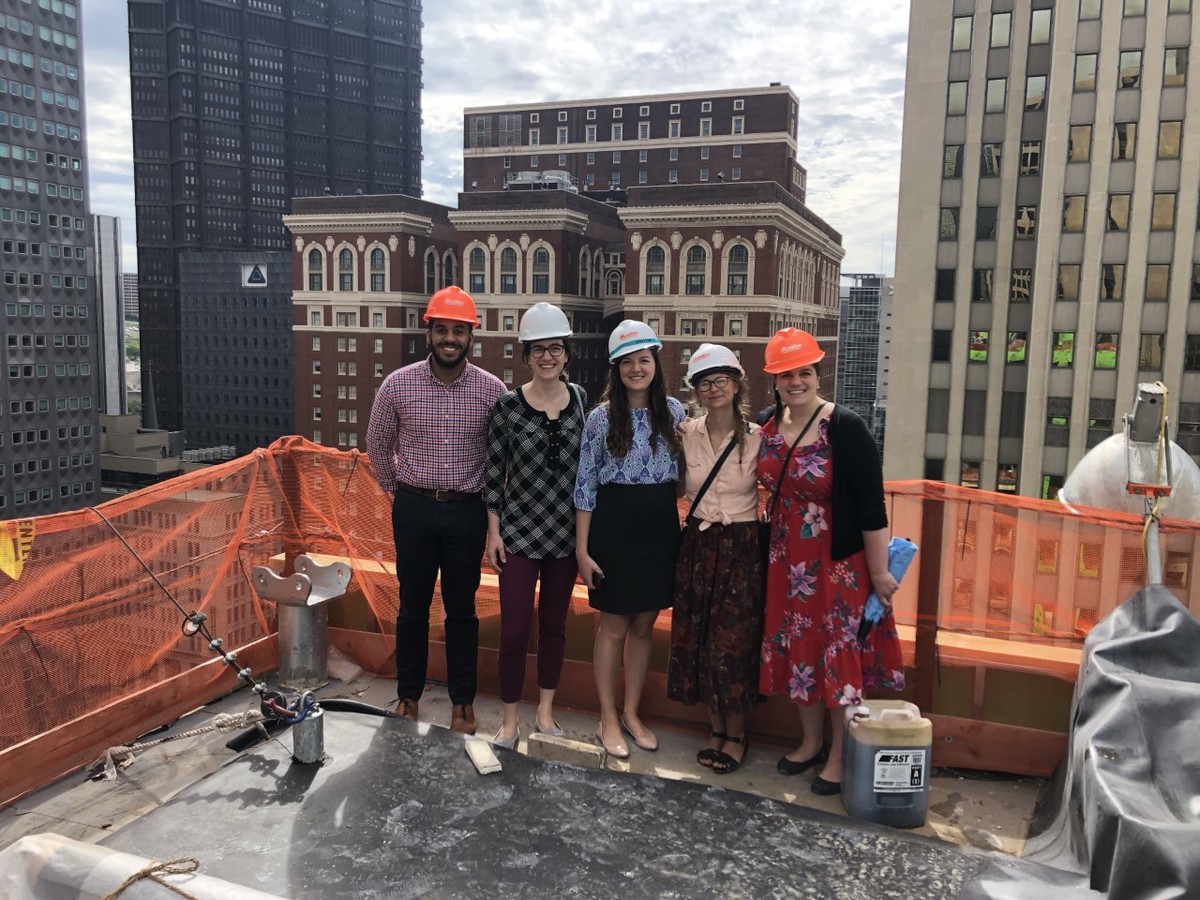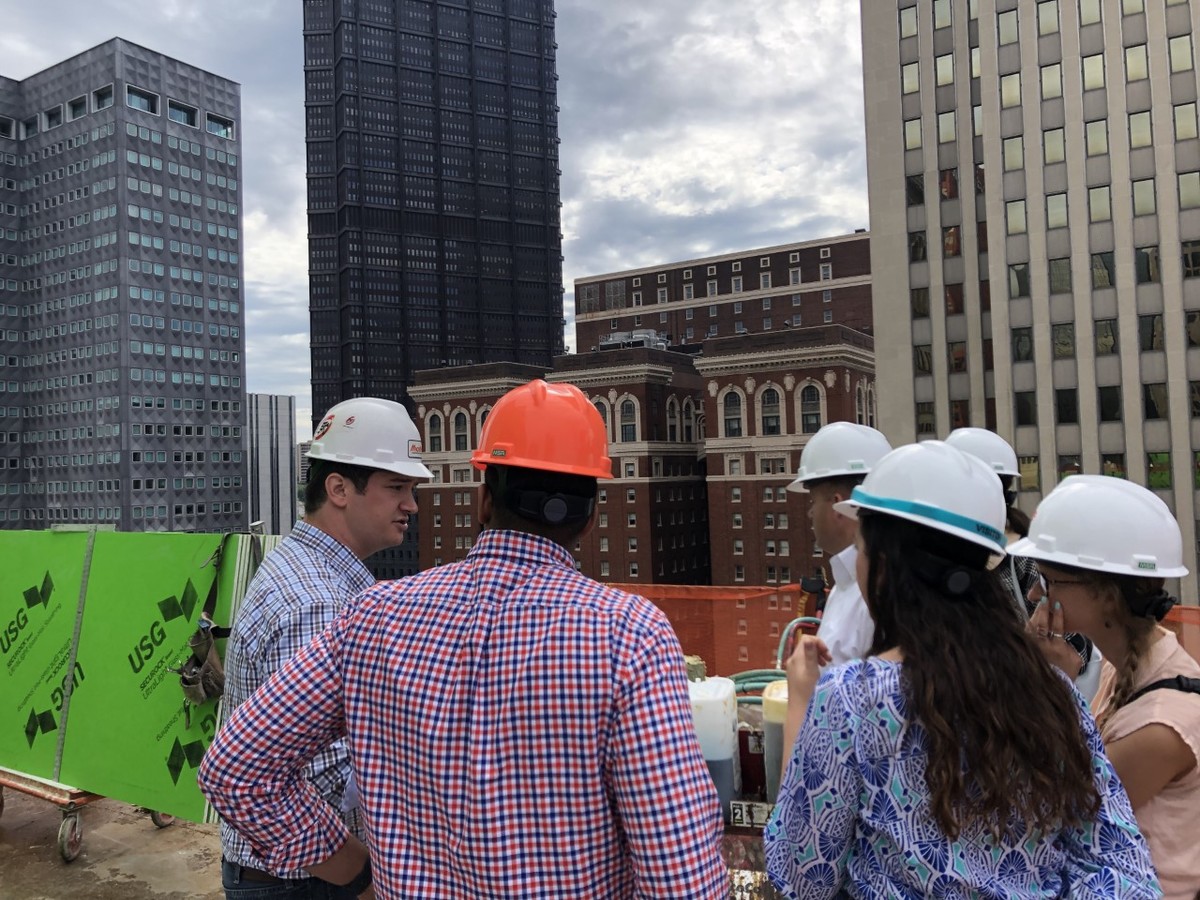 Congrats to URA's Collette, Emily and Sarah for completing the 2019 Rachel Carson Trail Challenge on June 22.