Back to News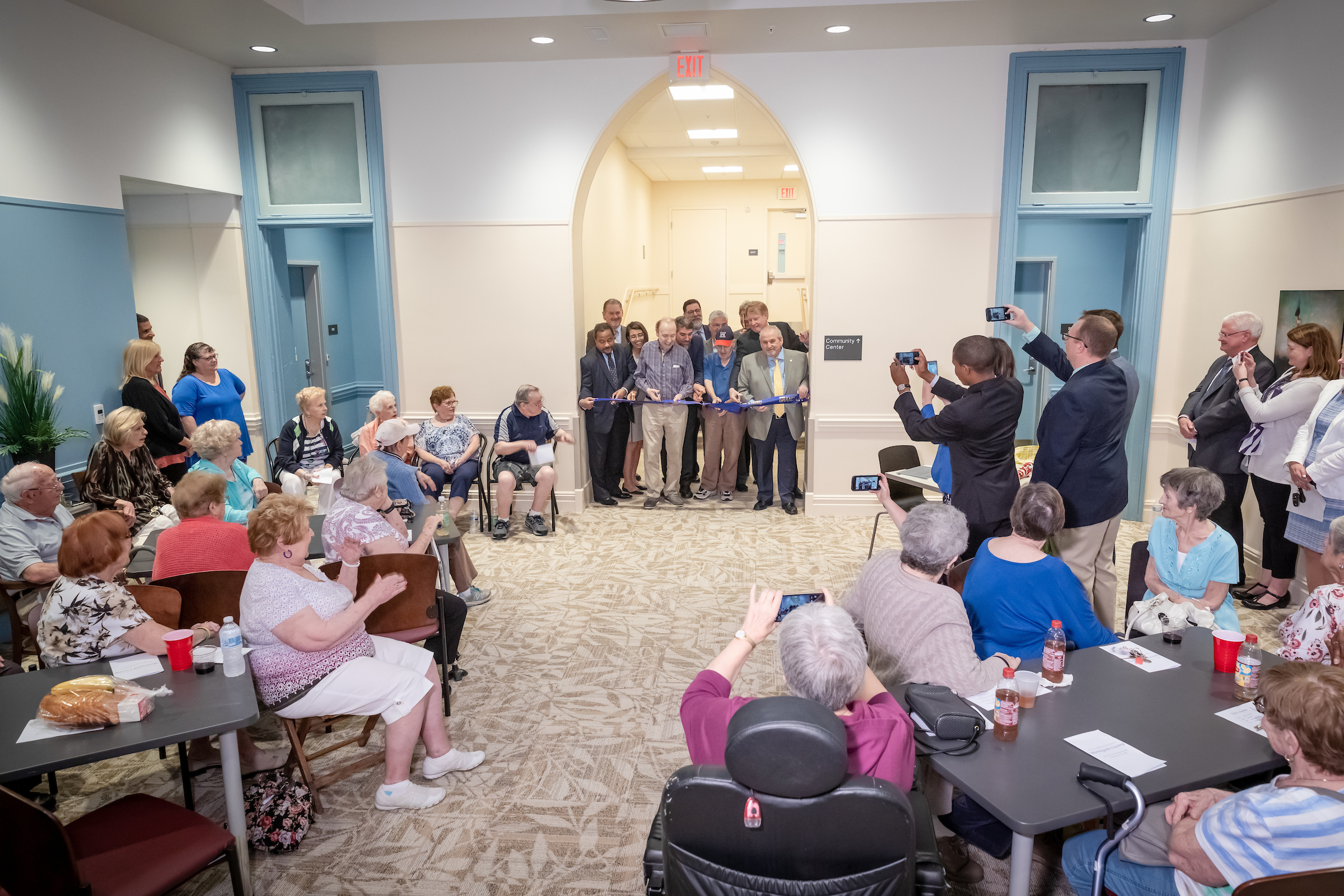 Out and About in May 2019
May 2019
May 2
Lisa Moses and Jennifer Wilhelm met with Jazmin Gustale Gill who is a Senior Innovation Advisor to the President of Paraguay. She was visiting Pittsburgh as part of a Eisenhower fellowship.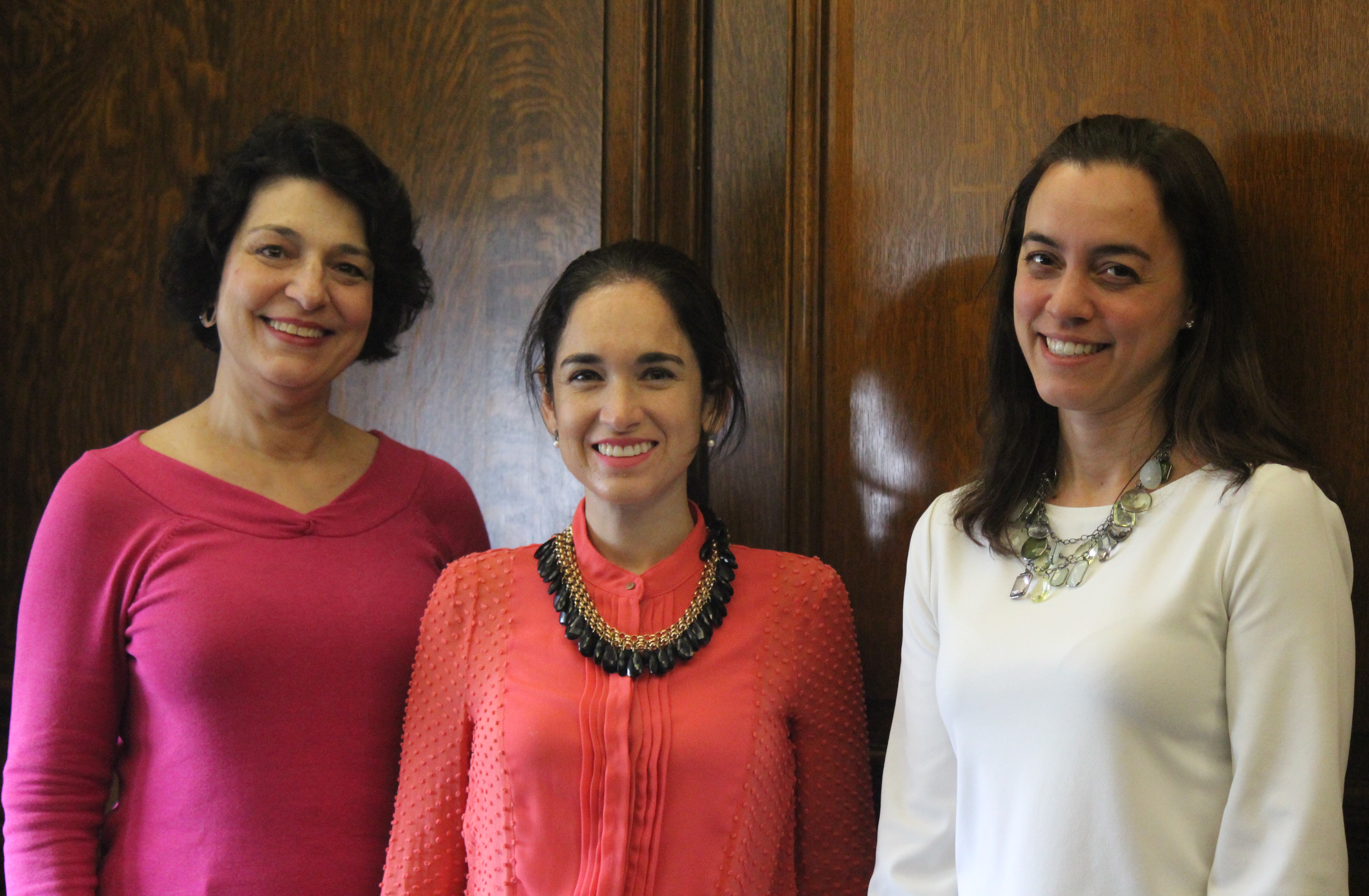 May 9
URA staff attended the Pittsburgh Community Reinvestment Group's 10th Annual Community Development Summit. This year's theme was Capital and Capacity: Replanting Roots in an Ever-Shifting Reinvestment Landscape. A re-focusing on access to capital – for individuals and businesses, and ensuring that we're investing in the skills and capacity of people as much as in place.
PCRG Summit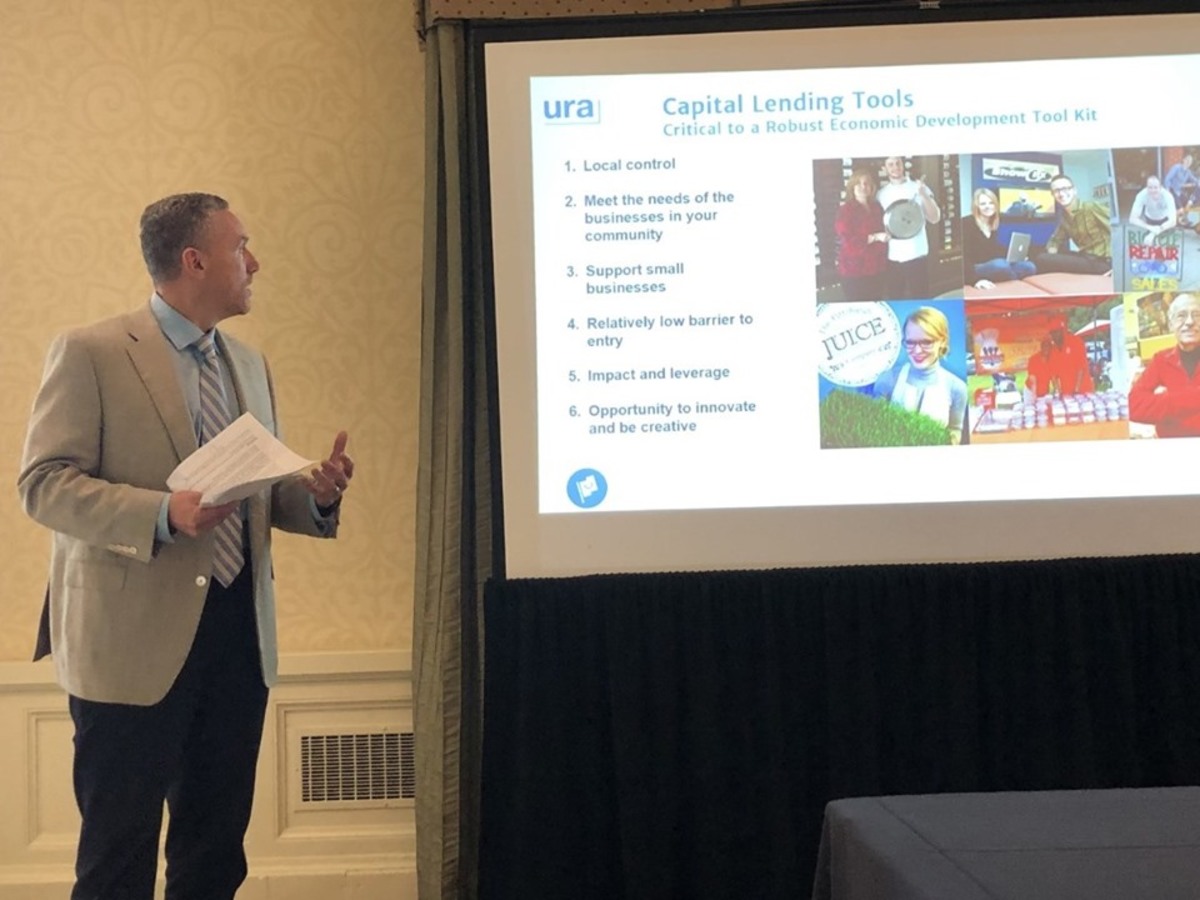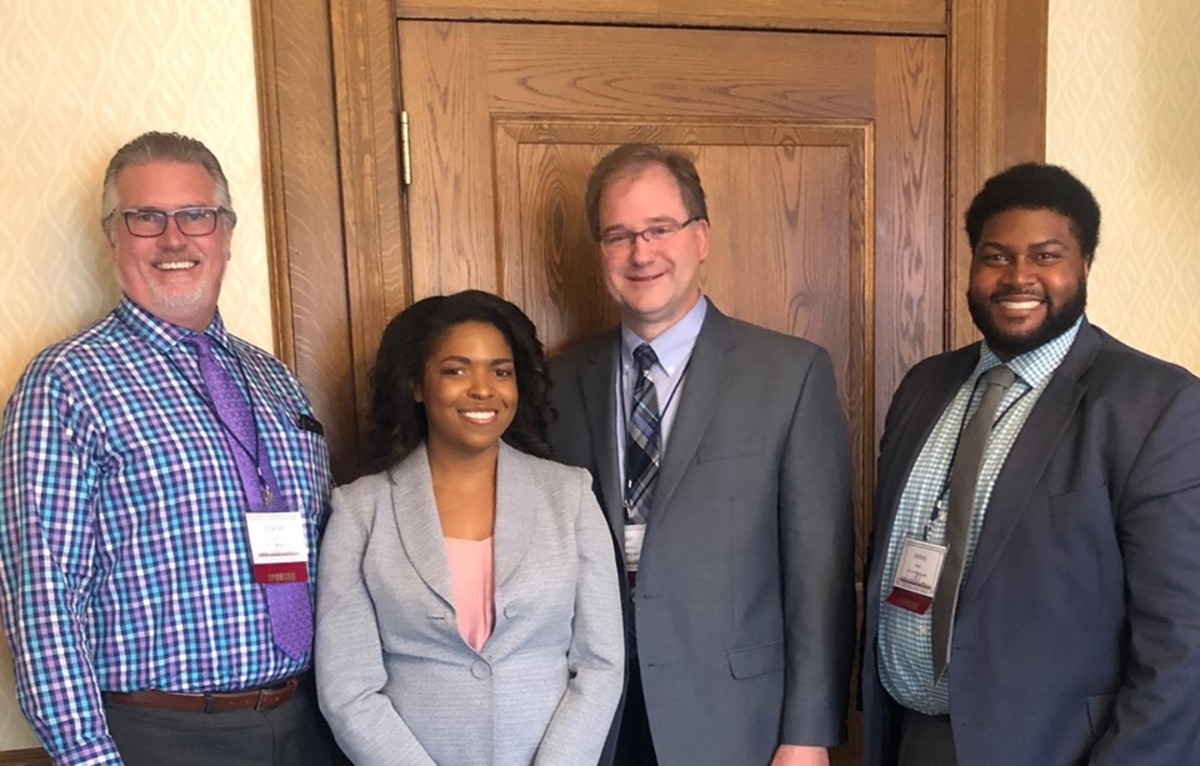 May 10
Susheela Nemani-Stanger, Director of Economic Development, spoke on a panel titled "Commonwealth, County, and City Financing Enhancements for Real Estate Development" with PA Department of Community and Economic Development Secretary Dennis Davin and Allegheny County Economic Development Director Lance Chimka. Thanks to Buchanan Ingersoll & Rooney PC for hosting.
May 10
Rebecca Davidson-Wagner, president of Pittsburgh Urban Initiatives and Josh Summits, URA business expansion & attraction specialist attended the Hill Community Development Corporation's luncheon for conversation around Opportunity Zones.
May 13
URA staff met with homeowners while doing inspections for the Choice Neighborhoods Residential Facade Program. Pictured are URA's Justin Belton and Todd Smith with Donna Jackson of Larimer Consensus Group and Larimer homeowner Wilma Cox.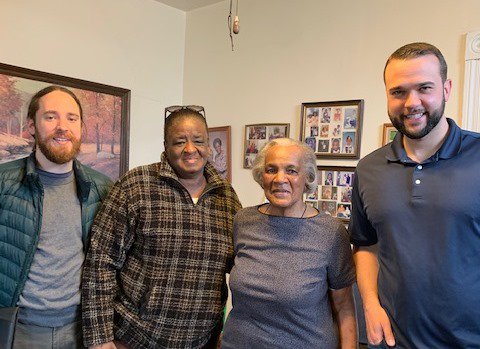 May 16
Staff attended the Riverview Towers affordable housing groundbreaking in Squirrel Hill.
Riverview Towers Groundbreaking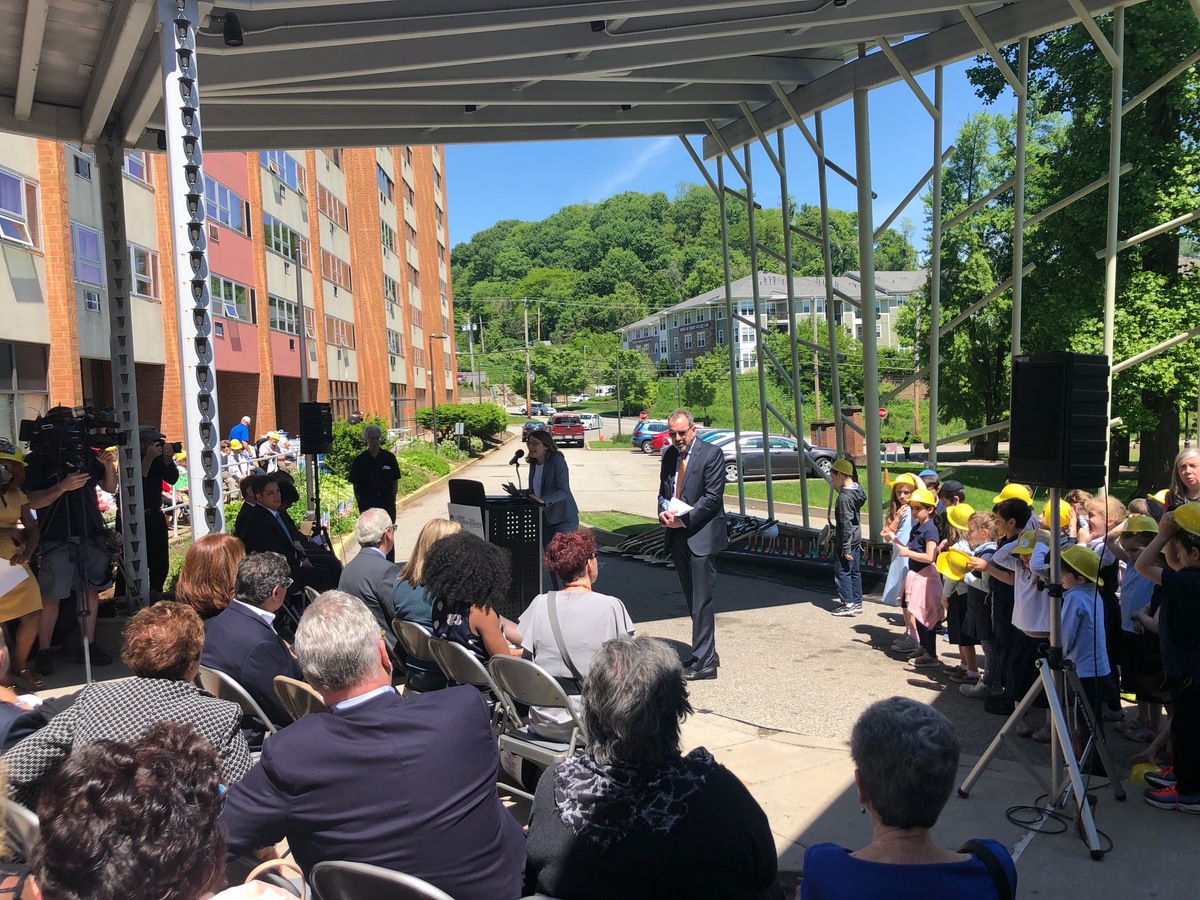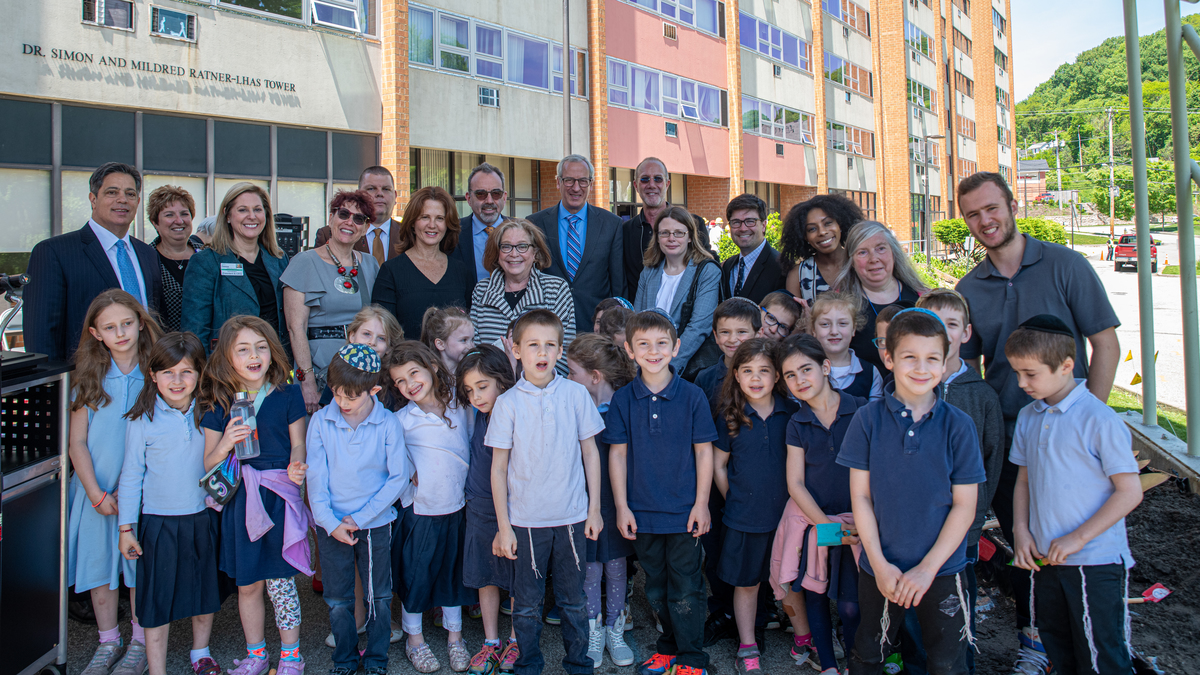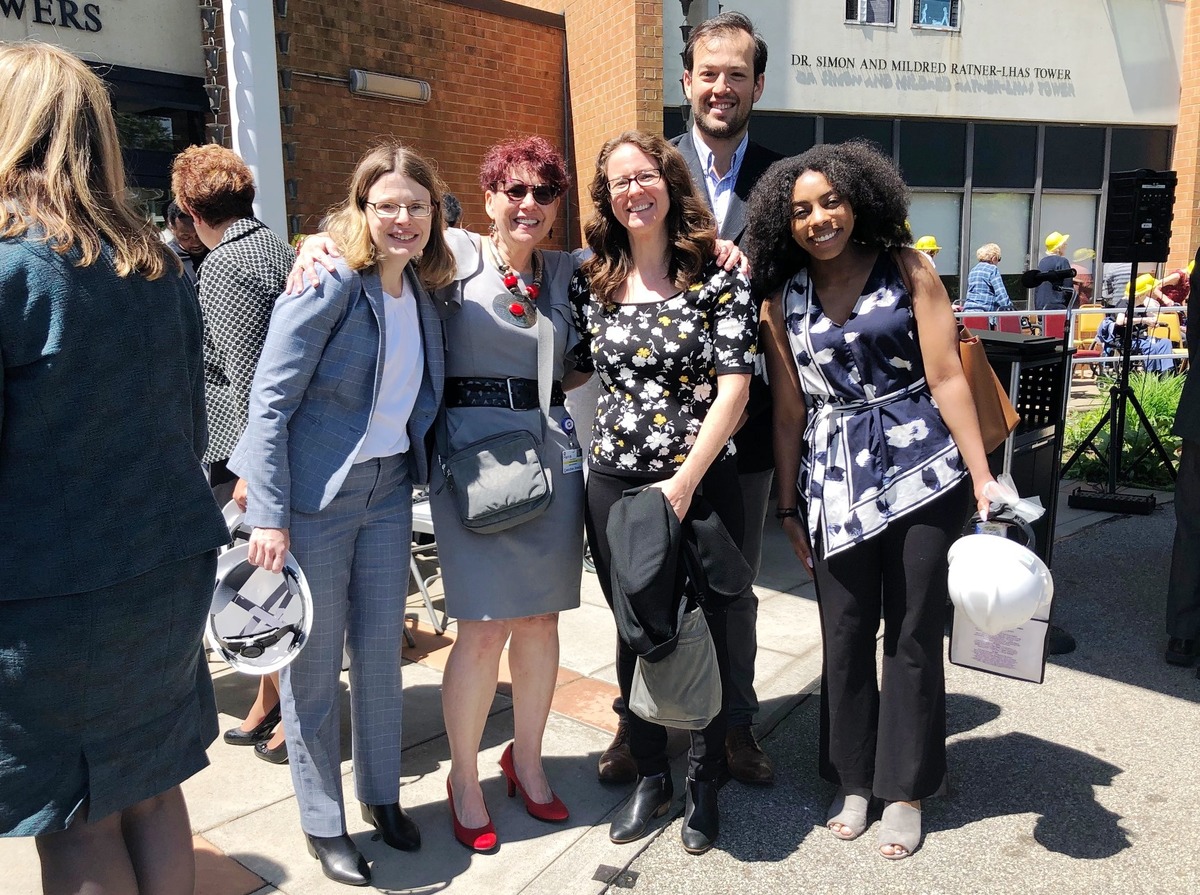 May 17
Staff biked in to work and joined together in Market Square for Bike to Work Day celebrations.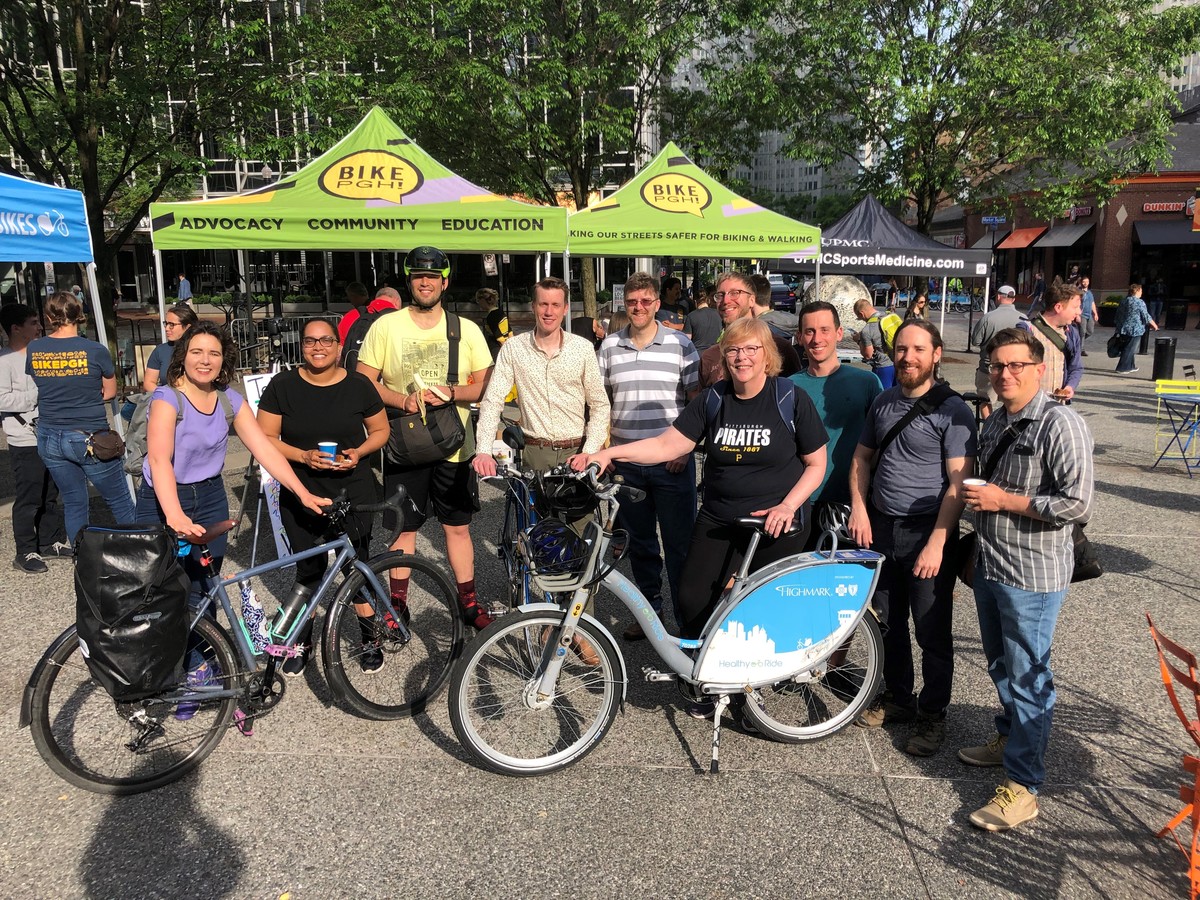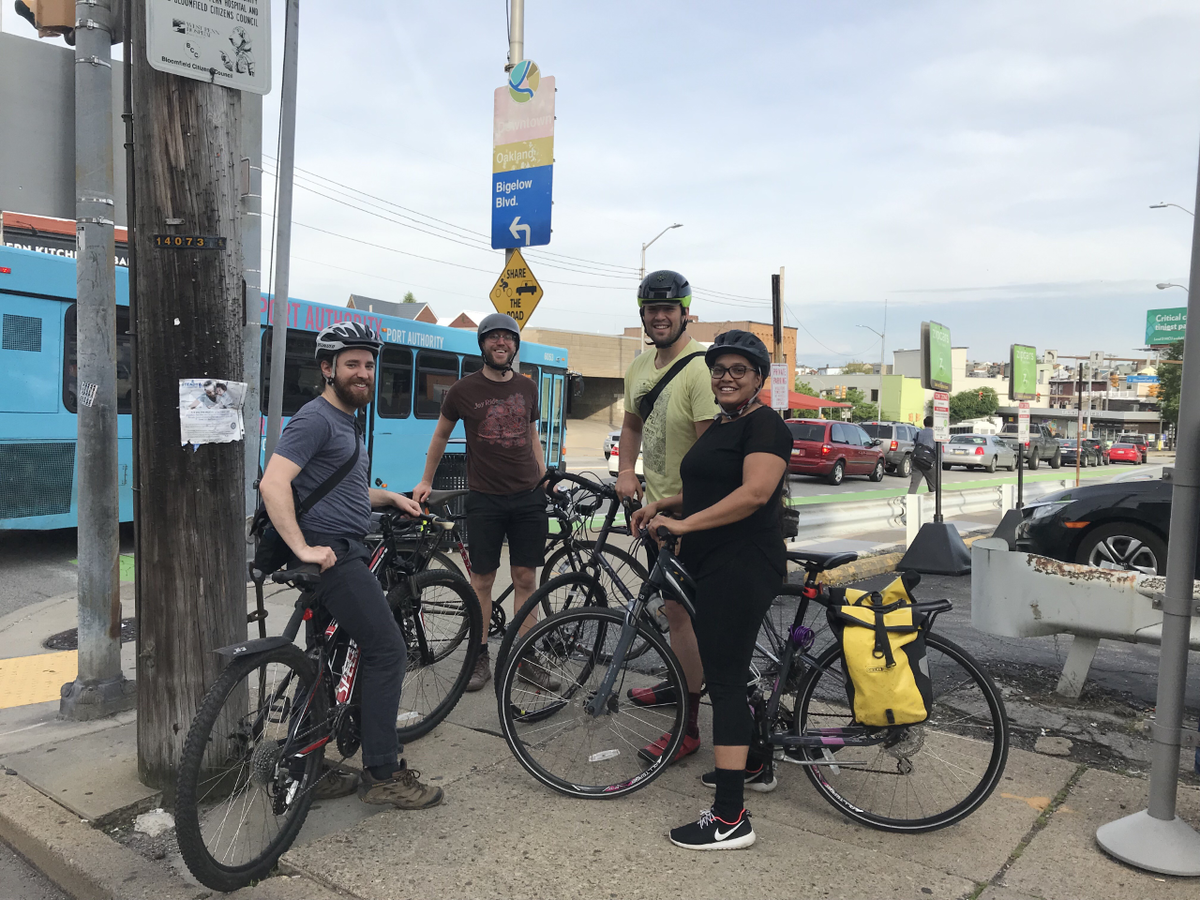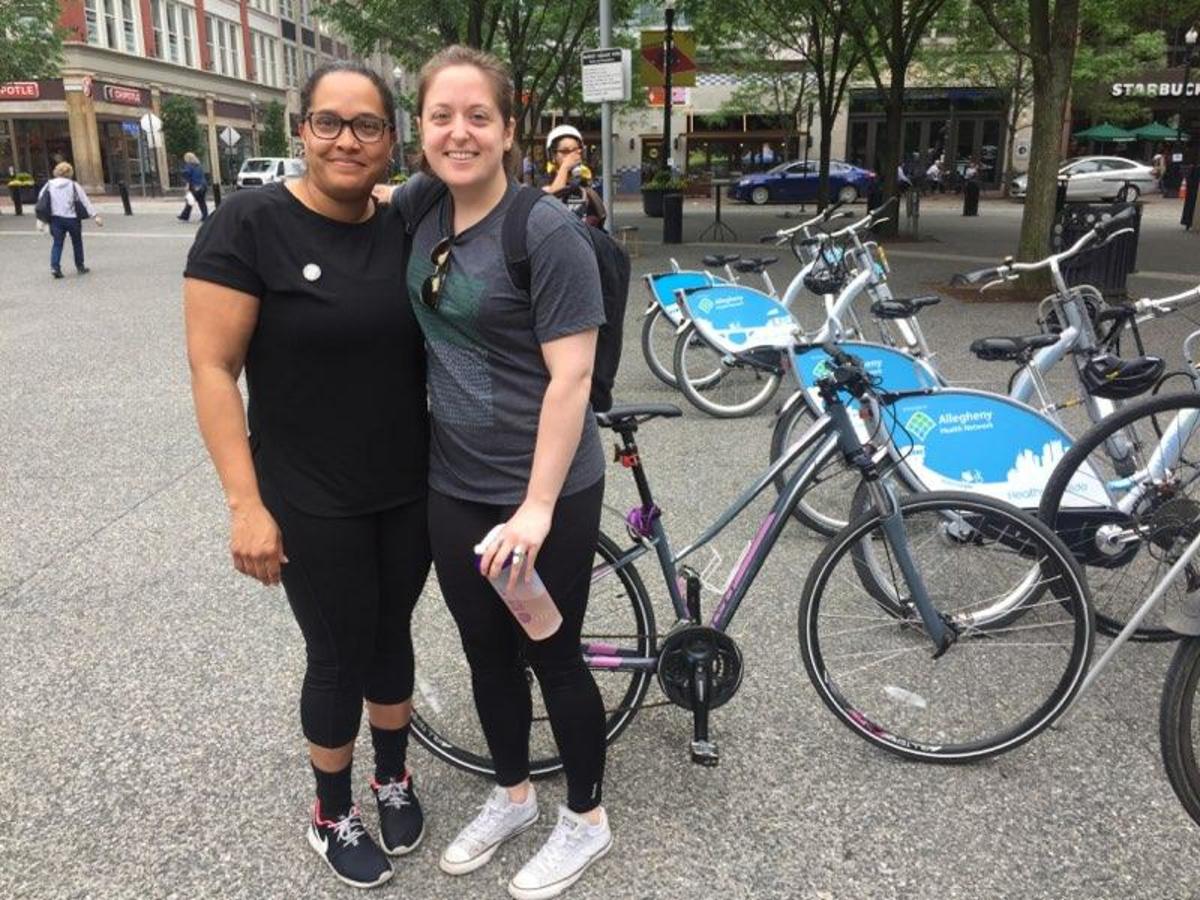 May 17
The URA's MWBE Program Office, Real Estate, and Engineering teams visited with Massaro Corporation to learn more about Massaro's work on the group to ensure supplier diversity on the Chateau Esplanade and a few other projects. The URA team was given an overview of Massaro's new technology to help identify and contract with diverse contractors in the region.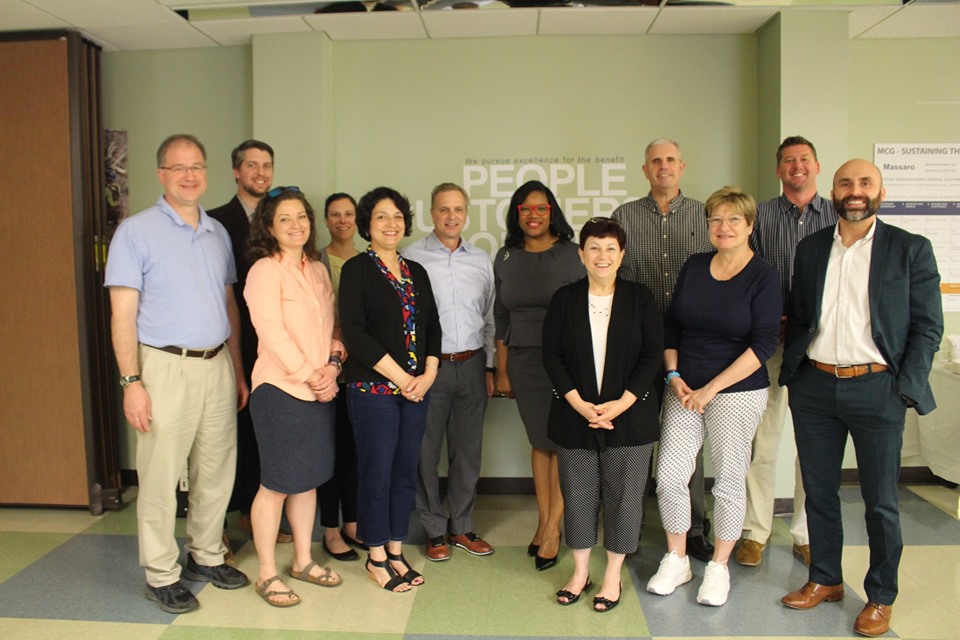 May 21
Real Estate staff enjoyed a visit to the first Module home in Friendship.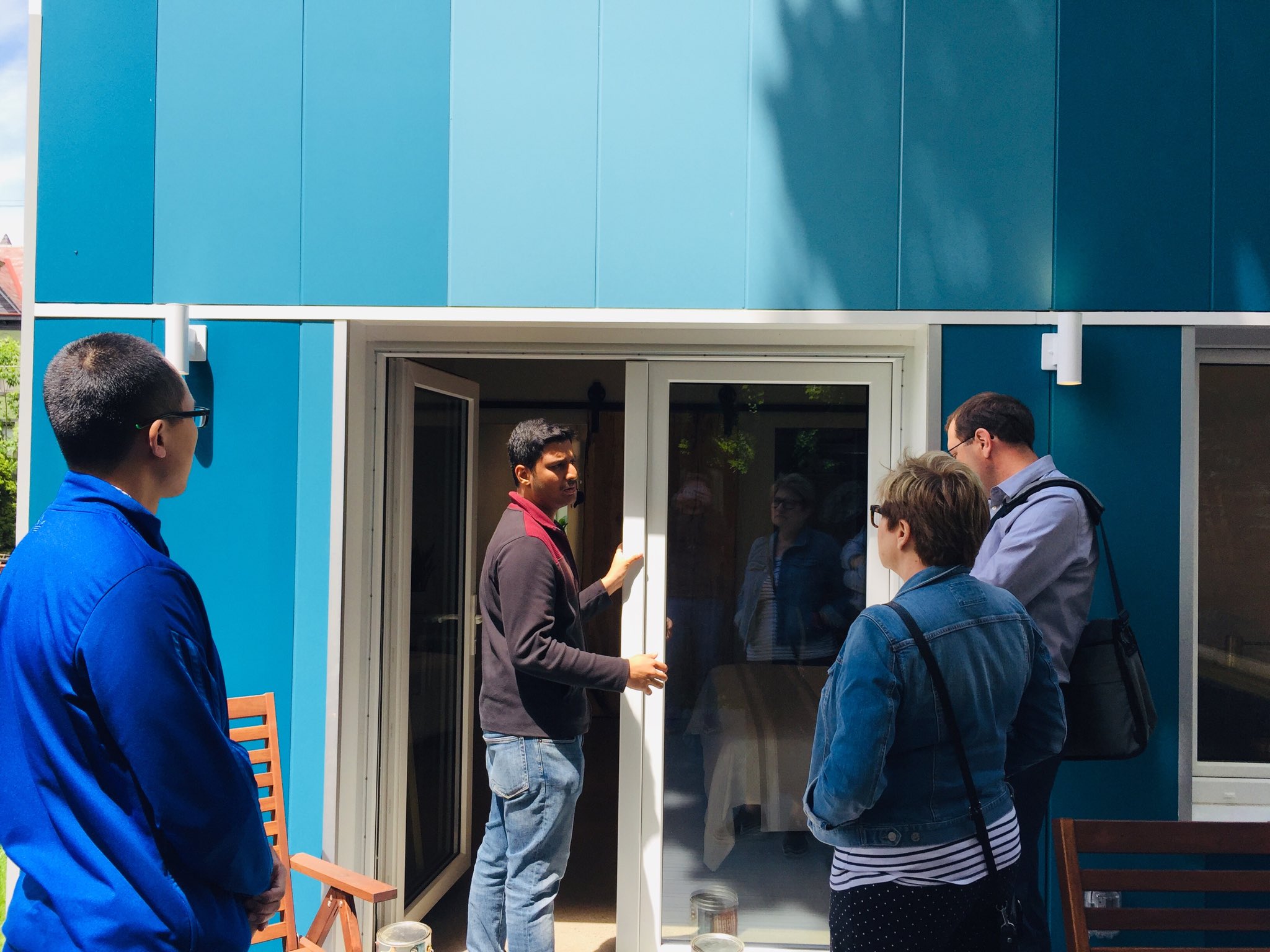 May 24
URA staff visited Gallery on Penn, a retail business incubation space in the heart of East Liberty. A project of the Catapult: Startup to Storefront Program, the incubation initiative helps local and minority-owned businesses benefit from East Liberty's revitalization. Staff met with partner and Executive Director of Circles Greater Pittsburgh Tammy Thompson for discussion about the program and also heard from the entrepreneurs that occupy the space.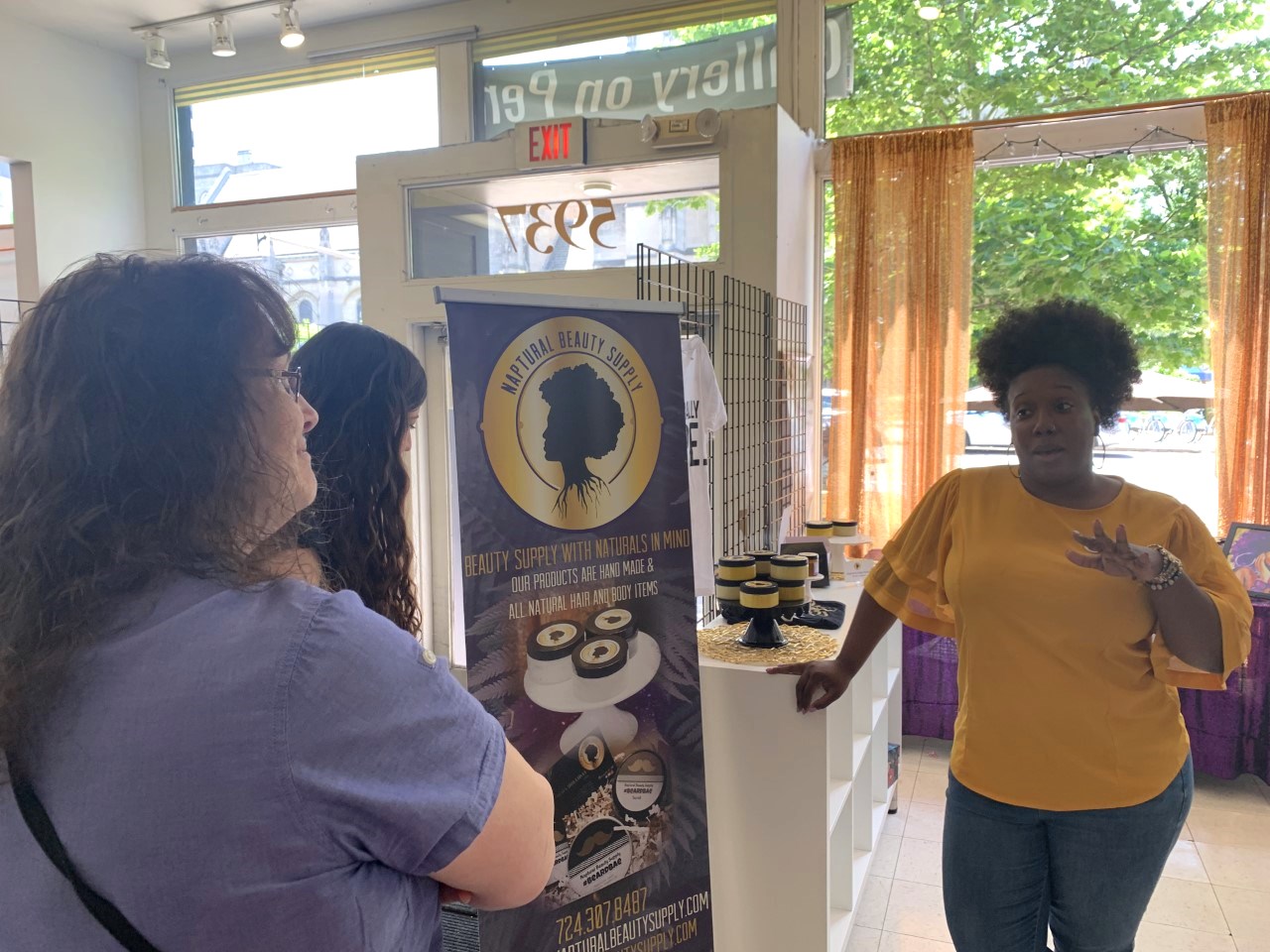 LaShesia Holliday of Naptural Beauty Supply takes URA staff on a tour of the retail spaces.
May 30
Executive Director Robert Rubinstein and URA staff celebrated the grand opening of Morningside Crossing. The Morningside Crossing development is an adaptive reuse of the former Morningside School building plus a new addition into 46 units of mixed-income senior housing, a new community center and a public plaza.
Photos by Renee Rosensteel