Back to News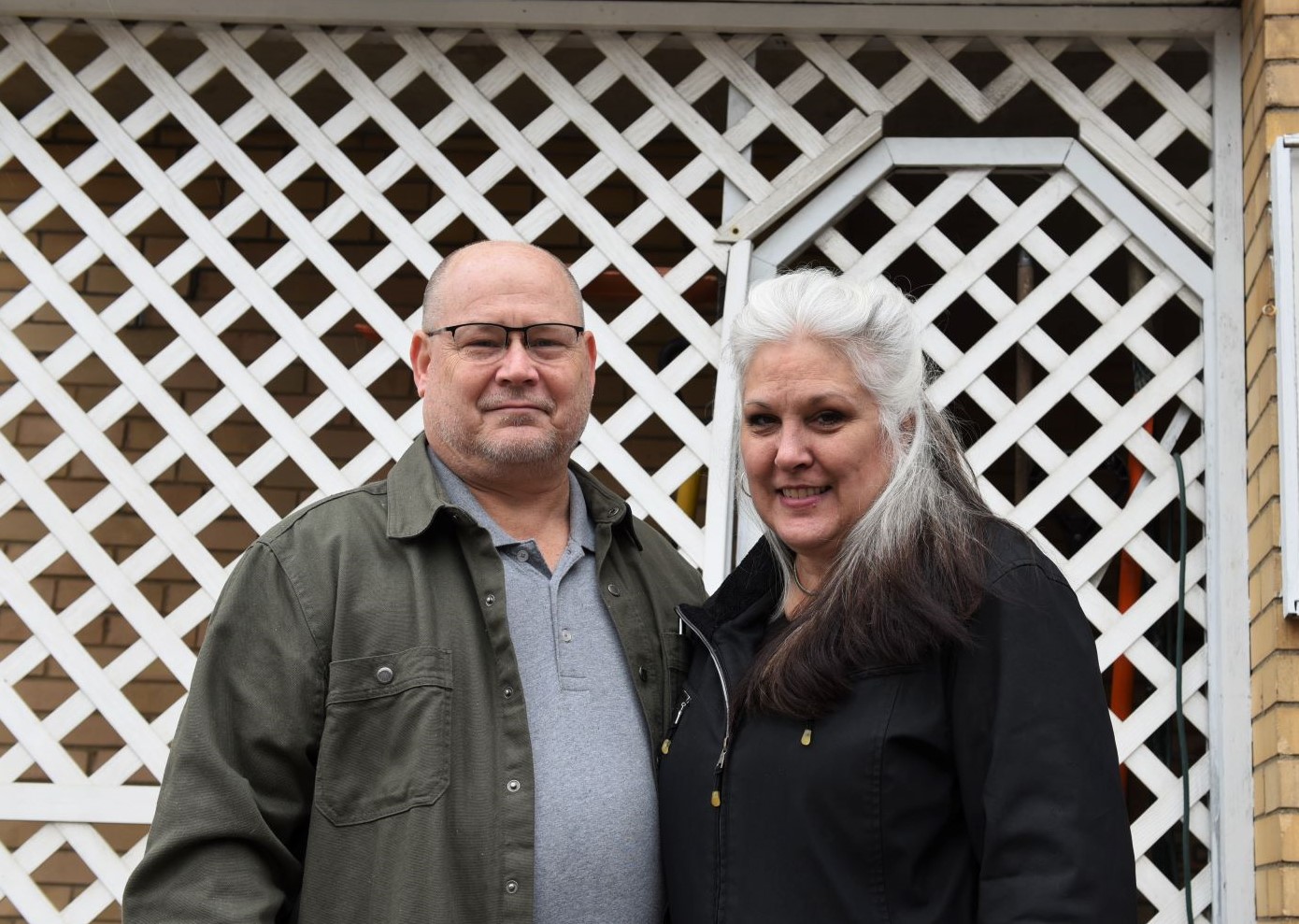 Second Annual Roof-a-Thon: A Life Changing Event
December 2021
"When we couldn't even get a loan or support, it really made us feel sub-human. The URA allowed us to become people again."
For Catherine and Charles Abercrombie, the second annual Roof-a-Thon event was life-changing.
Funded by the URA's Housing Opportunity Fund (HOF), this year's Roof-a-Thon enabled a total of 25 households throughout the City of Pittsburgh to each receive between $30,000-$36,600 worth of home repairs and a new roof. Homeowners receiving new roofs and repairs were chosen based on greatest need.
Catherine and Charles Abercrombie were one pair of those homeowners selected. Charles and Catherine lived in Mount Oliver for 12 years before they purchased their current home in the Banksville neighborhood. They moved there in 2001, making this year a 20-year anniversary.
"We bought it so my mother could live with us along with our son. Later on, my mother passed away, and our son moved out. This is when the house started needing so much work, and I couldn't keep up with it," said Charles.
Although they bought the house as a fixer-upper, they noticed the upkeep of work was becoming more and more of a challenge with issues that Charles couldn't handle on his own. The house was built in 1956, which meant many aspects, specifically the windows, were original to the home. This led to concerns for Catherine's safety due to a disability. Additionally, water damage from the roof was causing concerns for their health, especially Catherine's asthma.
"Due to a previous incident, one of my arms is much weaker than the other," said Catherine. "For me to even try to open these older windows…[I couldn't]. It honestly brought up a fear that I would have to break a window if something happened. There were also the leaks in the roof, and on the front and back porches, that caused me to worry. We had concerns for our health, as it got scarier thinking that there was nothing we could do about it."
Catherine and Charles knew they needed to look into other options, especially when the pandemic hit.
Before Roof-a-Thon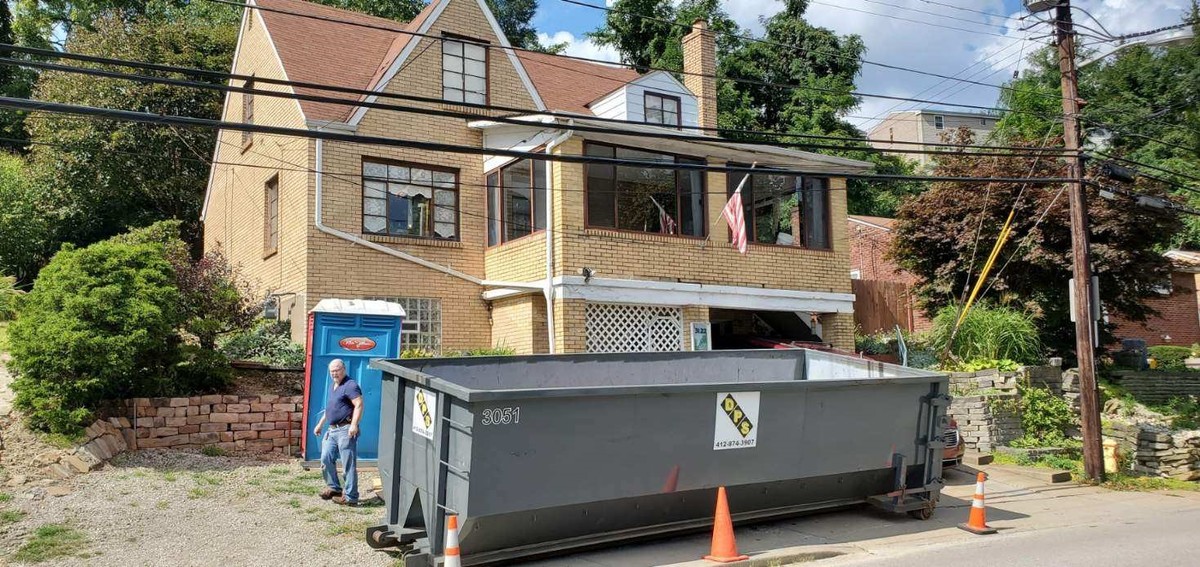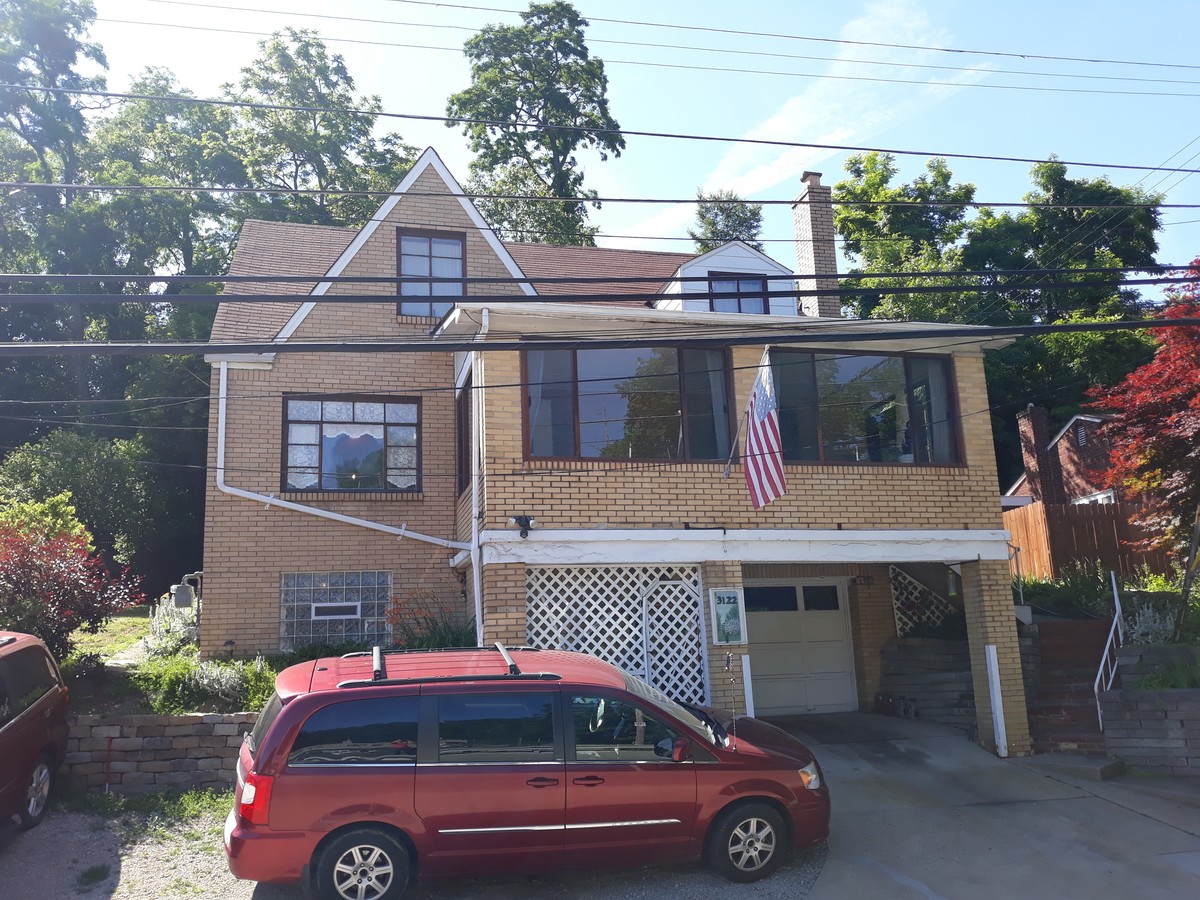 Finding Help and a Huge Sigh of Relief

"When COVID-19 came and everyone said there was financial help out there, we looked into mortgage help. People kept saying they would delay the payment, and I found this to be untrue. When I started looking at other financial help, I went on the City of Pittsburgh's main webpage, and the URA came up. I went to the site, and [found information about the first Roof-a-Thon event]. I sent a message to the email address listed and they told me that they would keep our information, in case the URA was able to do another Roof-a-Thon in the future. At the beginning of this year, we received an email that we were eligible and approved for this year's Roof-a-Thon," explained Catherine.
"We had no clue until we were at the meeting with the whole [Roof-a-Thon] group… [The URA] made a remark about the financial part of it. They said this is a loan against your home for the amount of $25,000 and then you got $5,000 from a grant, which you didn't need to pay back. After this, they said you don't owe anything until..."
Charles interjected to help finish Catherine's thought and said, "The house sells. That was unbelievable."
"We just started crying at the meeting," highlighted Catherine.
Charles continued, "When we couldn't even get a loan or support, it really made us feel sub-human. The URA allowed us to become people again."
After Roof-a-Thon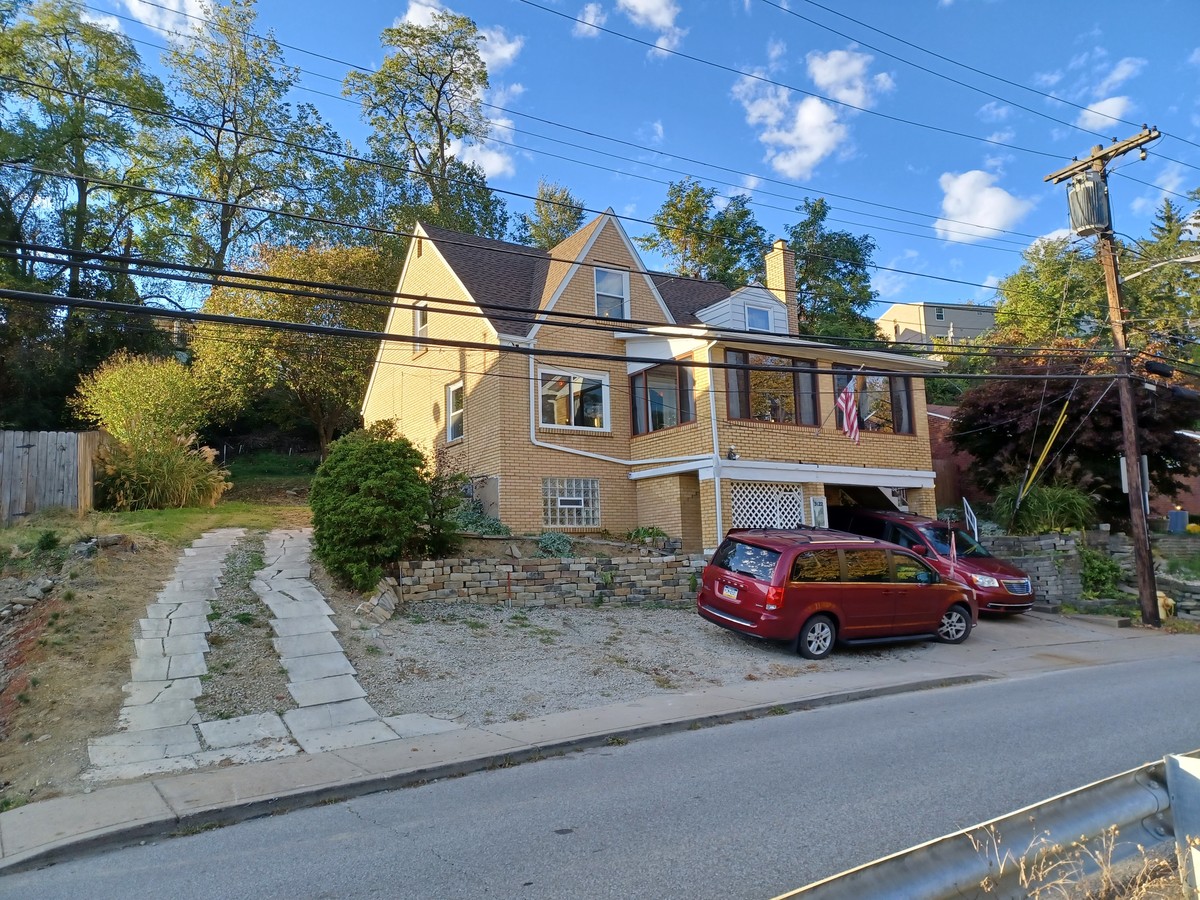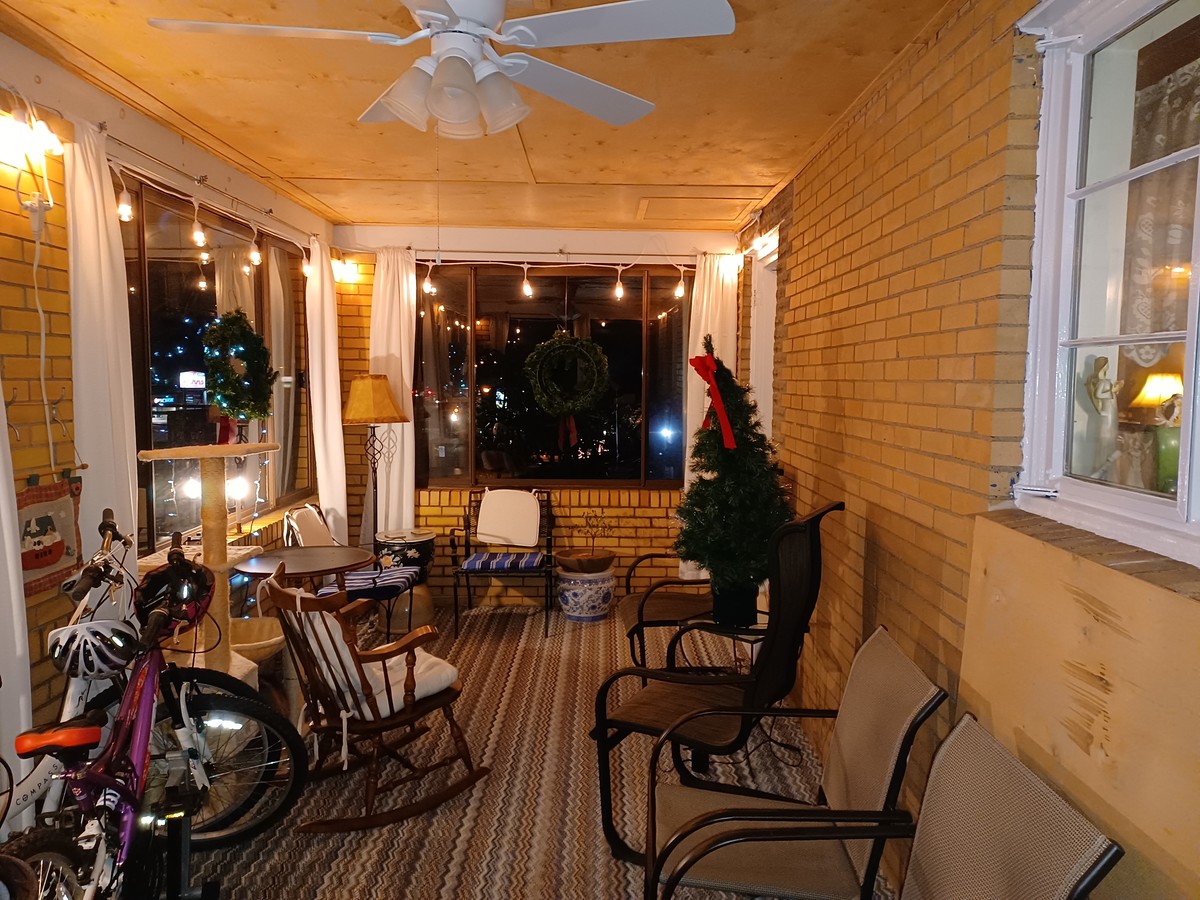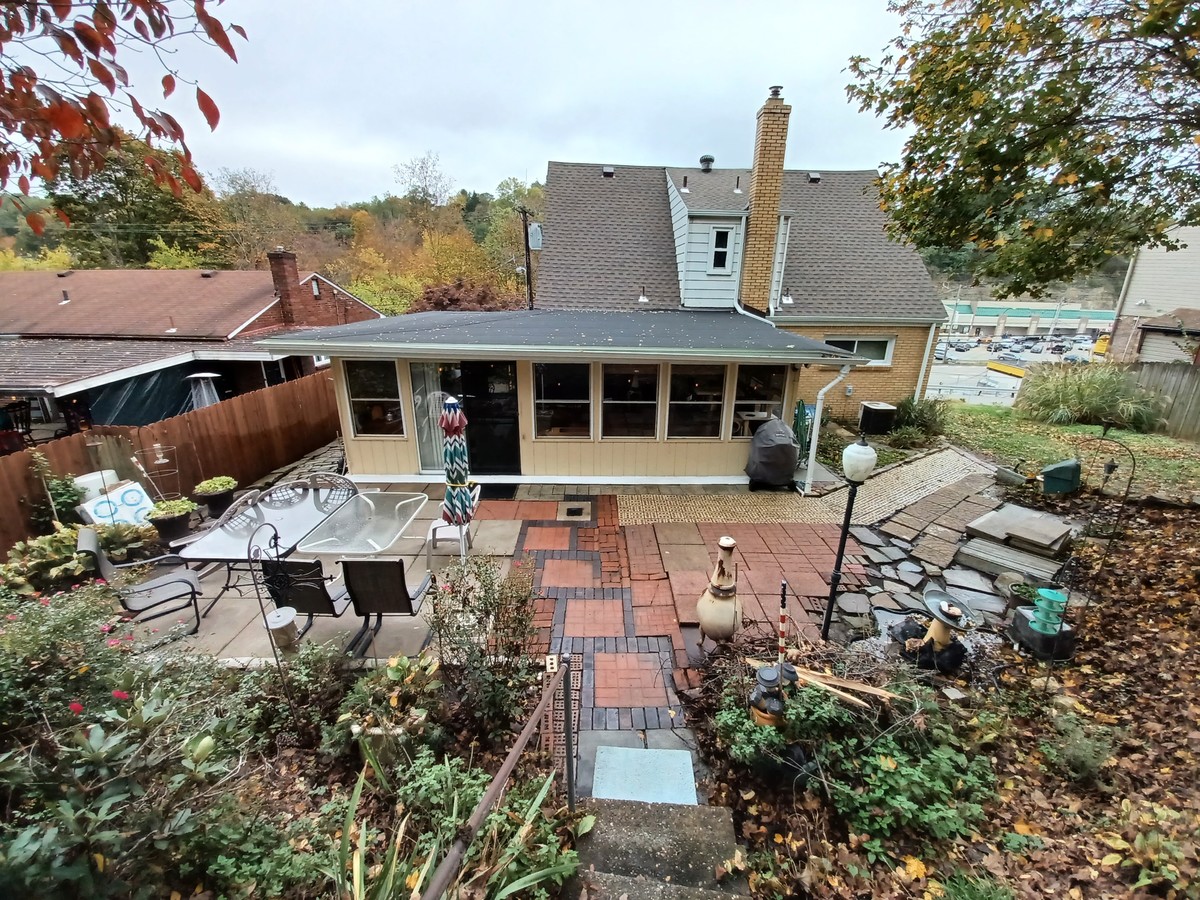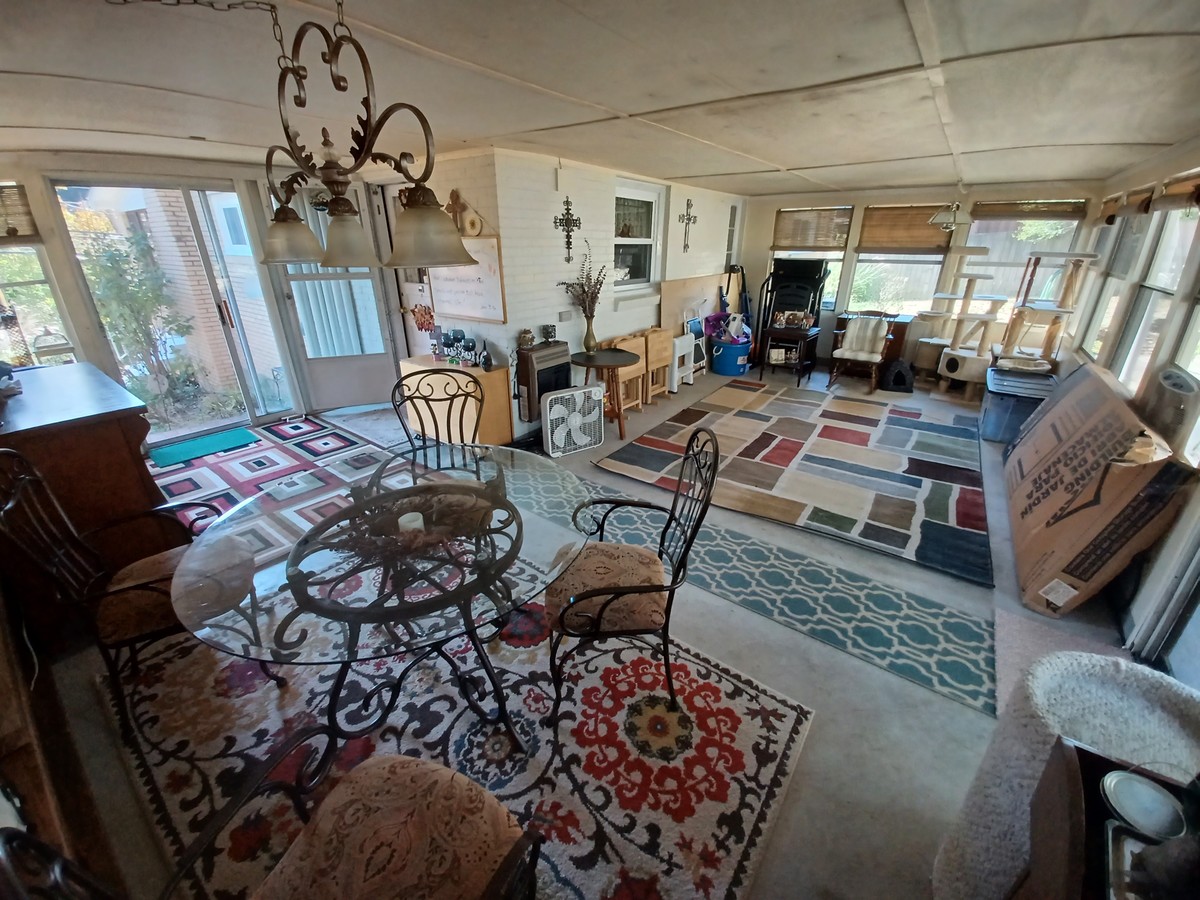 Work Begins: A New Roof and New Friendships

Although they felt an abundance of relief and anticipation for the project to begin, there were still some fears in relation to the project overall.
"We have almost done everything by ourselves before this. All these years trying to keep up with the home, trying to keep it looking nice, repairs, making sure everything worked, improving it different ways, and always trying to fix the roof. Even with all the work we tried to do on our own, it was never going to be fixed. There was a little bit of fear when working with strangers. Despite this, I felt very comfortable knowing this was the URA, through the City of Pittsburgh and knowing that we could trust it," said Catherine.
The Abercrombies credit an integral part of their positive experience to the contractor, Tina Daniels of Concrete Rose Construction and her crew.
"We really made a new family by meeting Tina and her crew. It was a really good experience. The relationships we created were unforgettable; we were trying to bless them as much as they were blessing us. We are just so happy with the outcome of their hard work," said Charles.
This is the second year Concrete Rose Construction helped with Roof-a-Thon. Daniels first started working with the URA in 2019, when she was approved as a Homeowner Assistance Program Administrator for related projects.
"The URA's Corey DeRico approached me about the first Roof-a-Thon opportunity in 2020, and I was asked to be involved again in 2021," said Daniels. "As someone who has grown up in Pittsburgh, it makes me feel good to be part of something that is helping like this. It aligns with our mission at Concrete Rose, which is to beautify communities, even if it's just a little bit. We also get to be part of the URA's mission to help City residents. We get to help with big ticket items that people might not otherwise get fixed; a roof is one of these big-ticket items. It was really fulfilling to be a part of."
Daniels is also a recipient of the URA's (and affiliate InvestPGH's) Micro-Enterprise Loan and Minority Business Recovery and Growth Loan programs. She believes her personal experience with the URA helps her build a foundation of trust with others, like the Abercrombies.
"Cathy and Charles are the sweetest people. They really rejuvenated my soul with their project. From my own experience, the URA supported me in starting my business, and I am one of the small businesses they've helped. The Micro-Loan helped when traditional banks wouldn't give me a dime, and it is a major deal for small companies," said Daniels.
As Concrete Rose Construction repaired the Abercrombies' house, (including repairs to the roof (soffit and fascia), gutters, downspouts, and windows), they were amazed at how many people would stop by and comment on the great work being done.
Their Home Today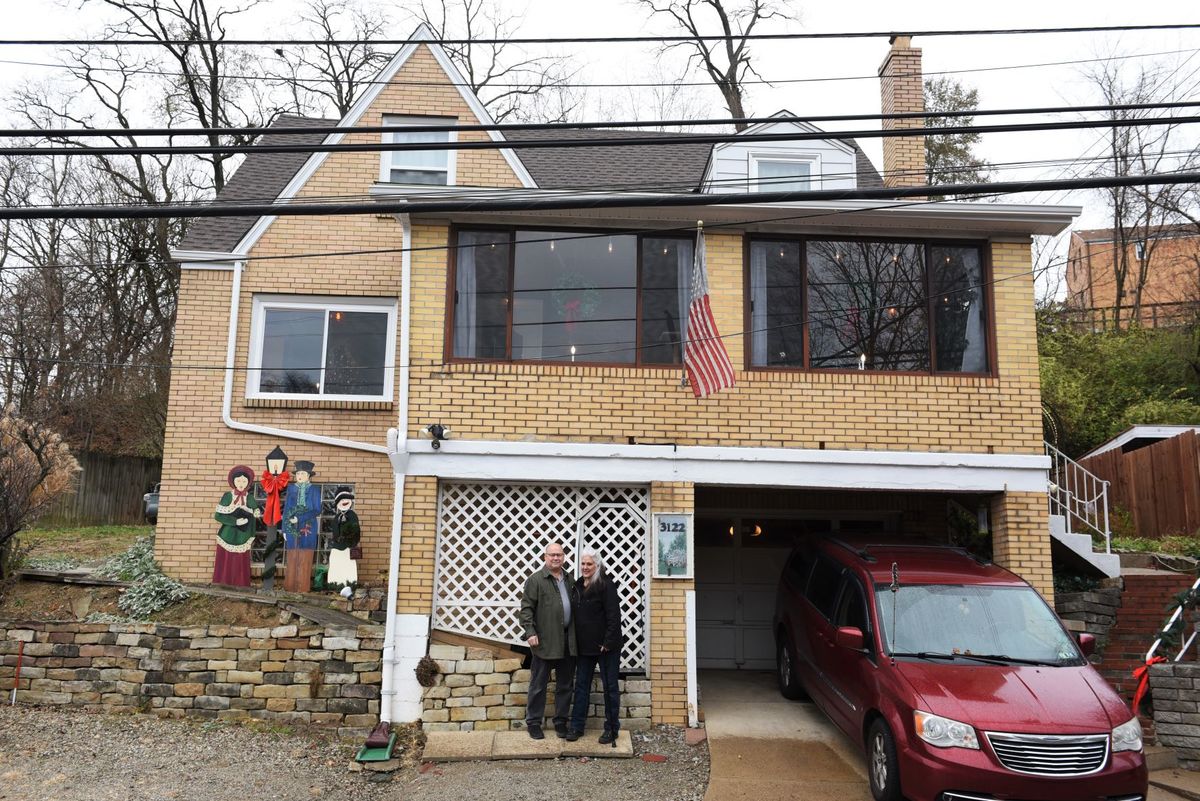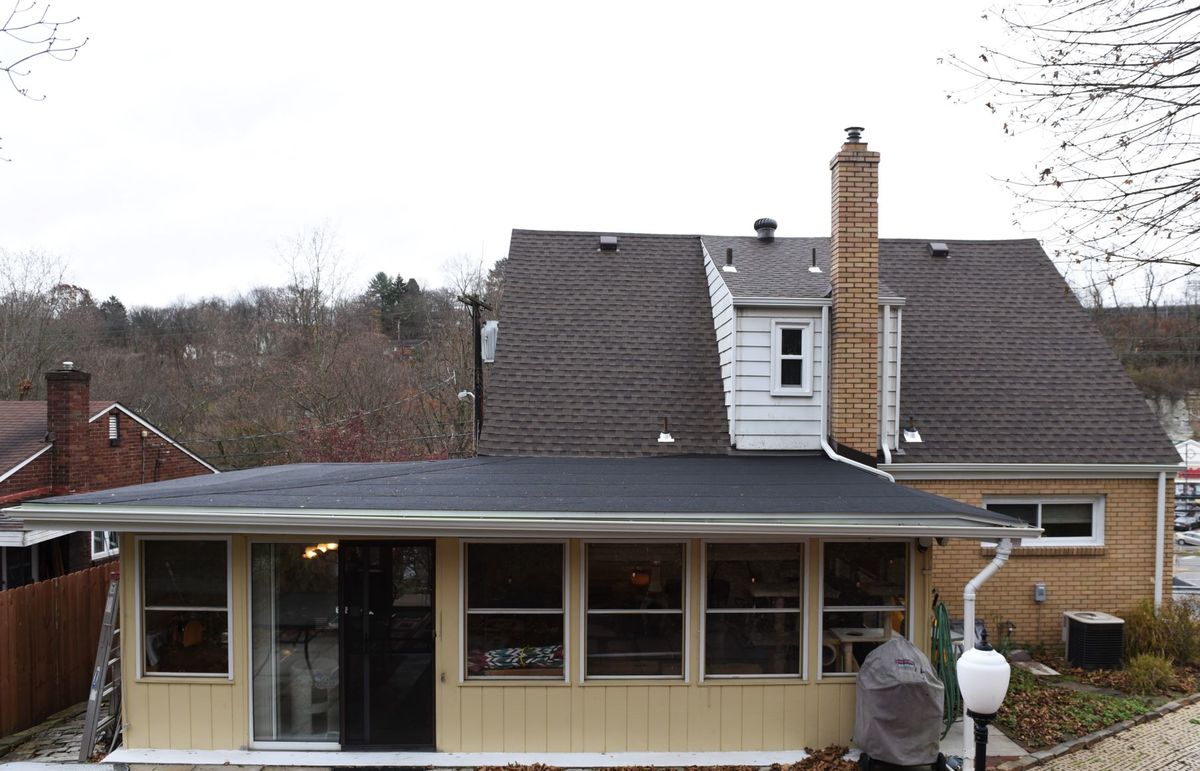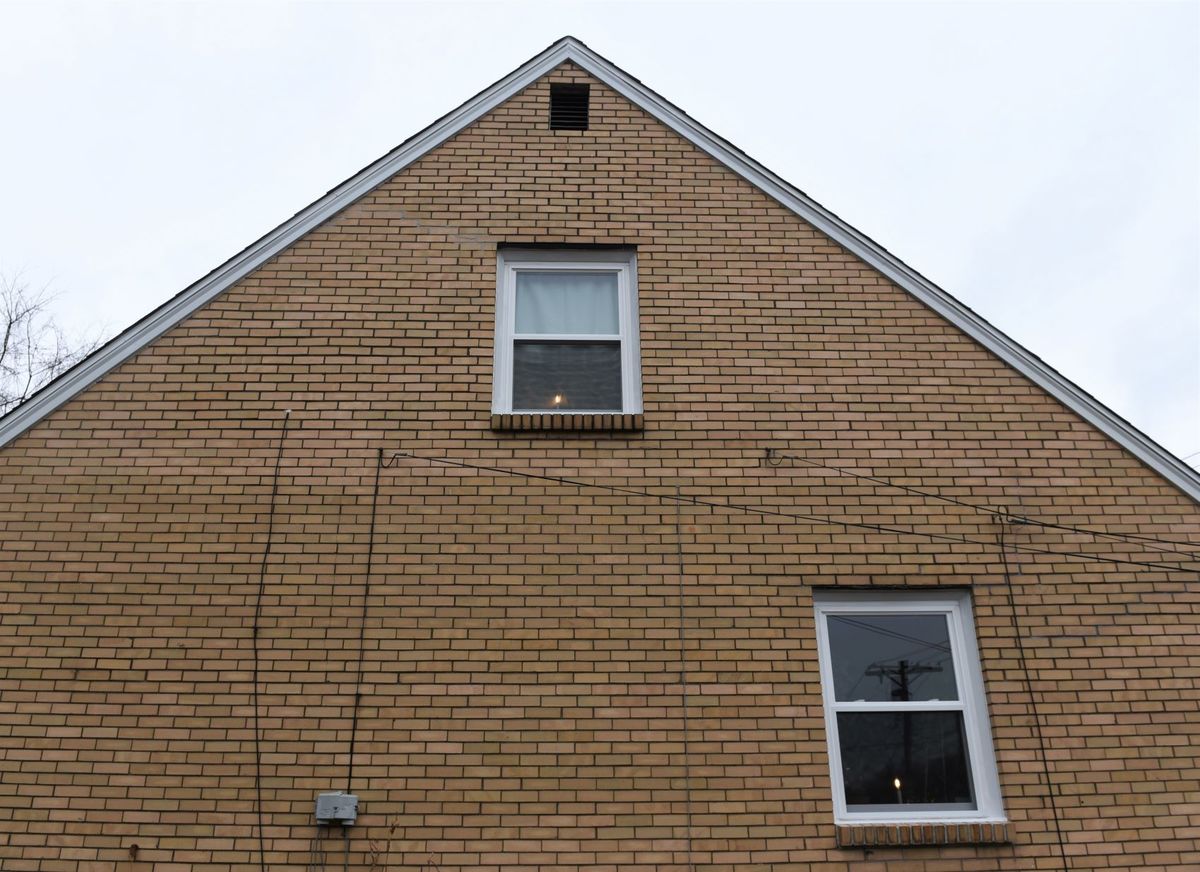 "Now I feel like this is such a huge blessing upon us. Right now, it is life changing for us. We now know we are in a healthy environment - a safe environment," said Catherine.
With the new renovations, the Abercrombies look forward to being able to enjoy spending time with friends and family in their home.
"I am proud of our home now," said Catherine.