Back to News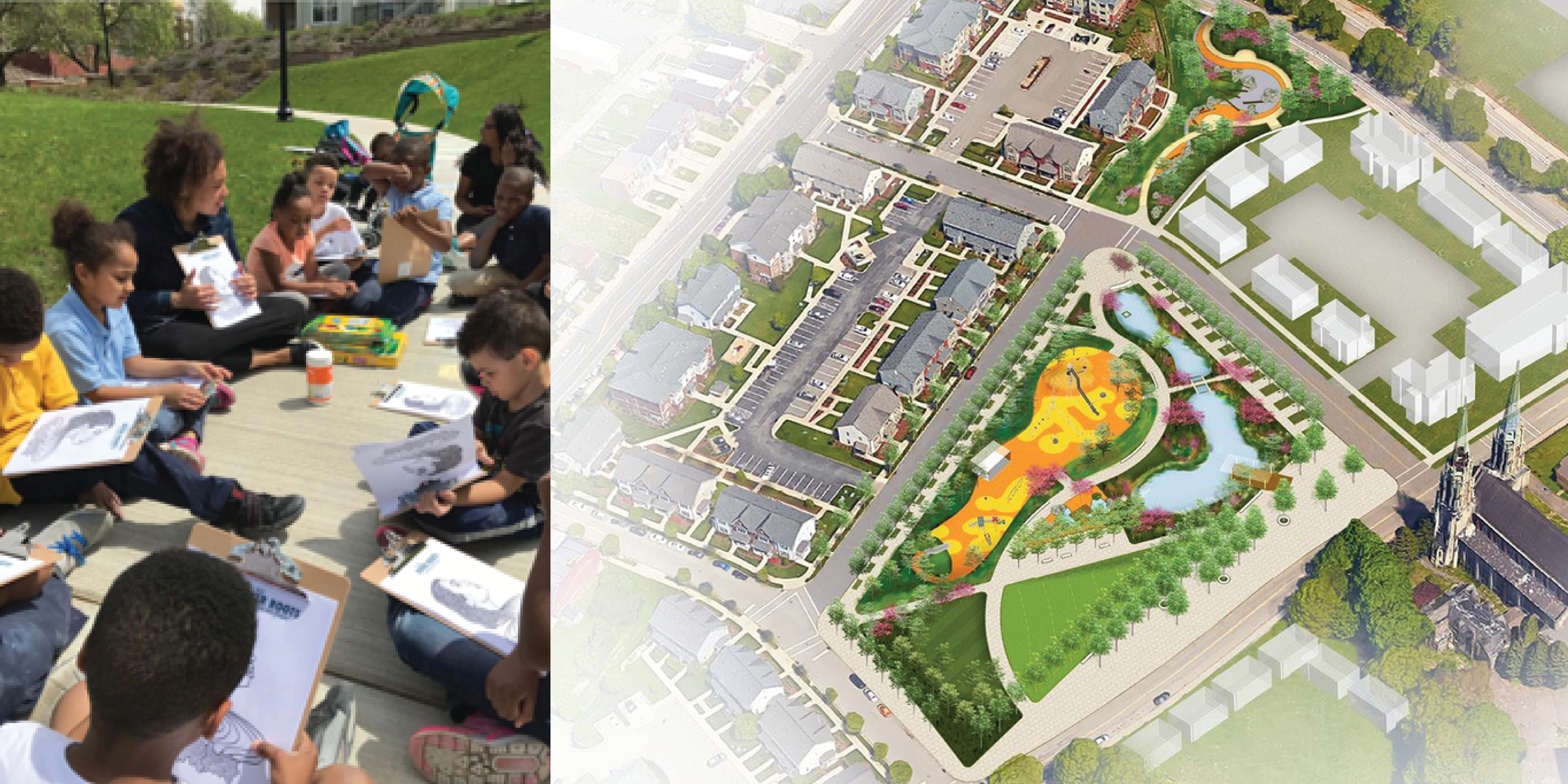 Economic Development Works with Community to Bring Liberty Green Park to Life
June 2019
What We Do
The URA's Economic Development department develops public-private partnerships to advance place-based strategies to build an equitable Pittsburgh. We do this by collaborating with community groups, developers, and city agencies on neighborhood initiatives and projects. From vision-to-action we assist with community planning, project financing, and bringing resources to communities.
A perfect example of our community-based planning is Liberty Green Park.
As with many Economic Development projects, staff worked closely with the Larimer Consensus Group and community to identify priorities and shepherd the project from concept to implementation. They fundraised for the project and coordinated with the URA's Engineering and Construction Department to execute design and construction documents.
The Larimer community has long advocated for a system of recreation and open spaces around which it could rebuild the neighborhood with a new green identity, sustainable development principles and new recreation investments for current and future families.
This summer, the URA is constructing the first phase of this park system - Liberty Green Park. Located at the intersection of the Choice Neighborhoods Initiative's Larimer and East Liberty neighborhoods, the park will be bound by new mixed-income housing, and feature a plaza and assembly space, open lawn and play mounds, and an extensive play area for children.
"We felt it was important that the community took ownership of the park from the beginning of the planning process. One of many planning activities we did was meet with youth who used to live in the former East Liberty Gardens," said the URA's Emily Mitchell, manager of development. "We asked them to draw pictures and make collages of what they wanted to see in the park. Their biggest priorities were swings and water play."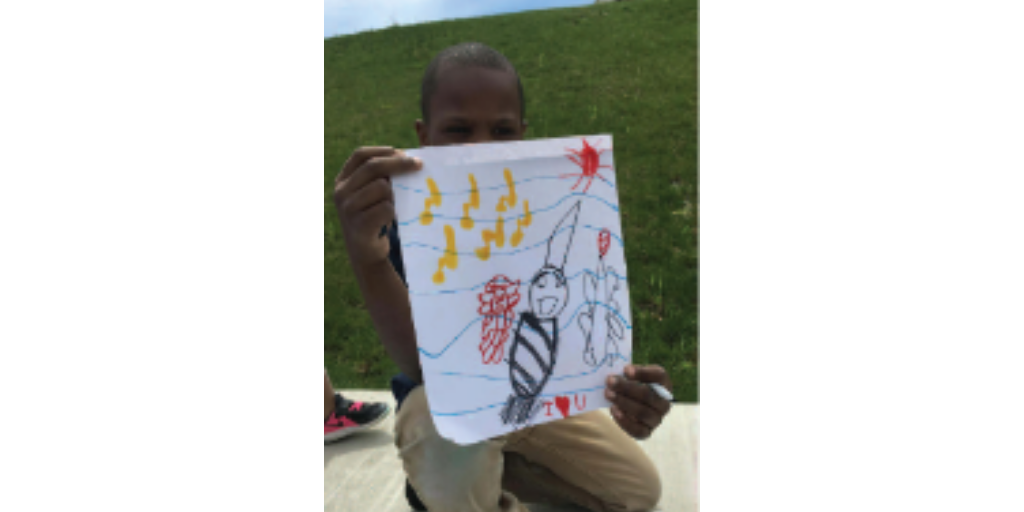 She continued, "The park is also intended to manage stormwater. So, by using legos and sponges, we partnered with PWSA to teach the kids about the green infrastructure that will capture and manage stormwater from the park/adjacent streets, and culminate in a community-driven art exhibit called River Roots."
An Artful Rainwater Project
River Roots grew from the Living Waters of Larimer (LWOL), a project of the Larimer Consensus Group and the Kingsley Association that advocates for the creative integration of rainwater infrastructure into community investment and development. In 2015, the Kingsley Association received a $450,000 grant from ArtPlace America to develop the art installation.
The River Roots rainwater project will capture the community's history with water using a design that sets an example for water stories of the future. Alisha Wormsley, the selected artist, has been leading the community outreach and design process for the project.
Wormsley met with up to 350 youth from the neighborhood and Lincoln Elementary School, and sea creatures became a theme for the project as they discussed how they interact and think about water. The youth created pictures and sculptures of these sea creatures. Their artwork will be developed into concrete molds of the creatures, which will then be hidden throughout the park as a discovery feature.
"I've really learned so much from this true labor of love project, River Roots," said Alisha Wormsley. "There are so many people involved in this park and River Roots, it is amazing what it takes to make it happen. I truly hope it's something that brings neighborhoods together and holds all the love, creativity and community care that has gone into it."
Sea Creature Creations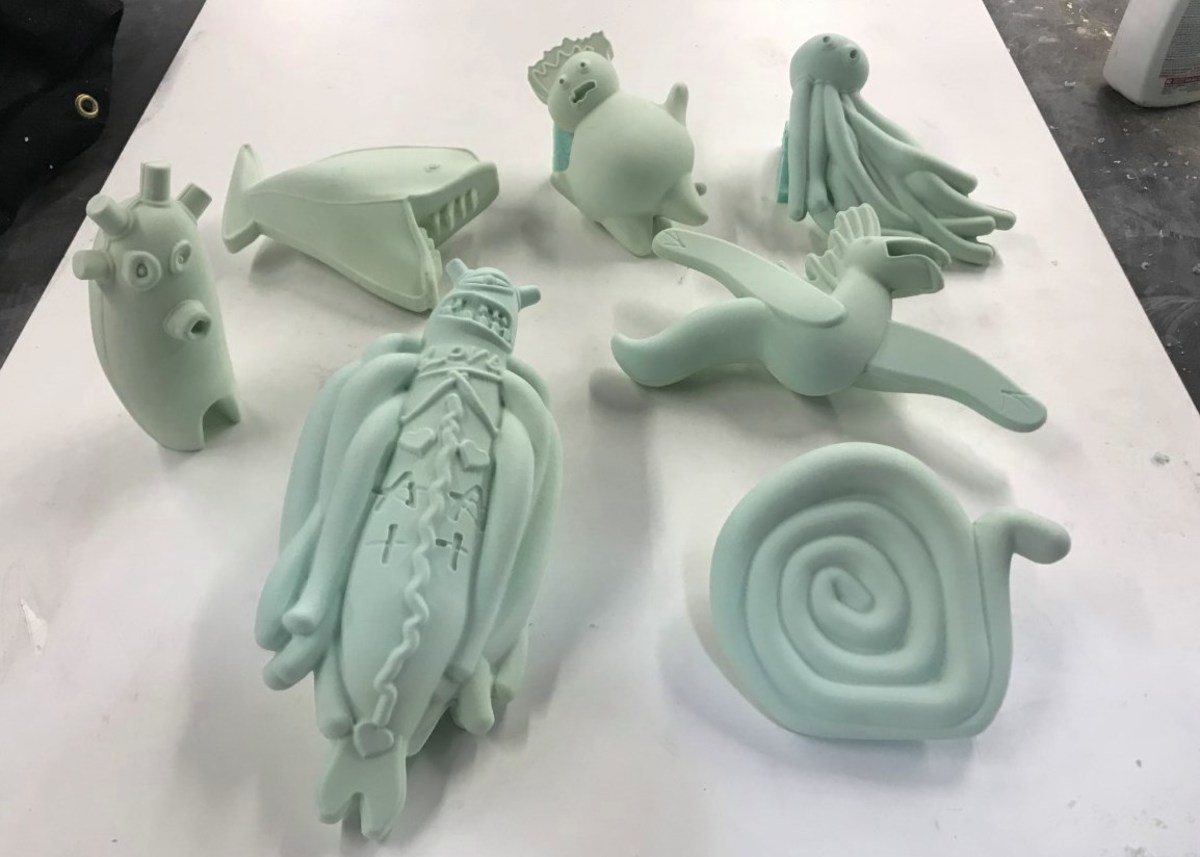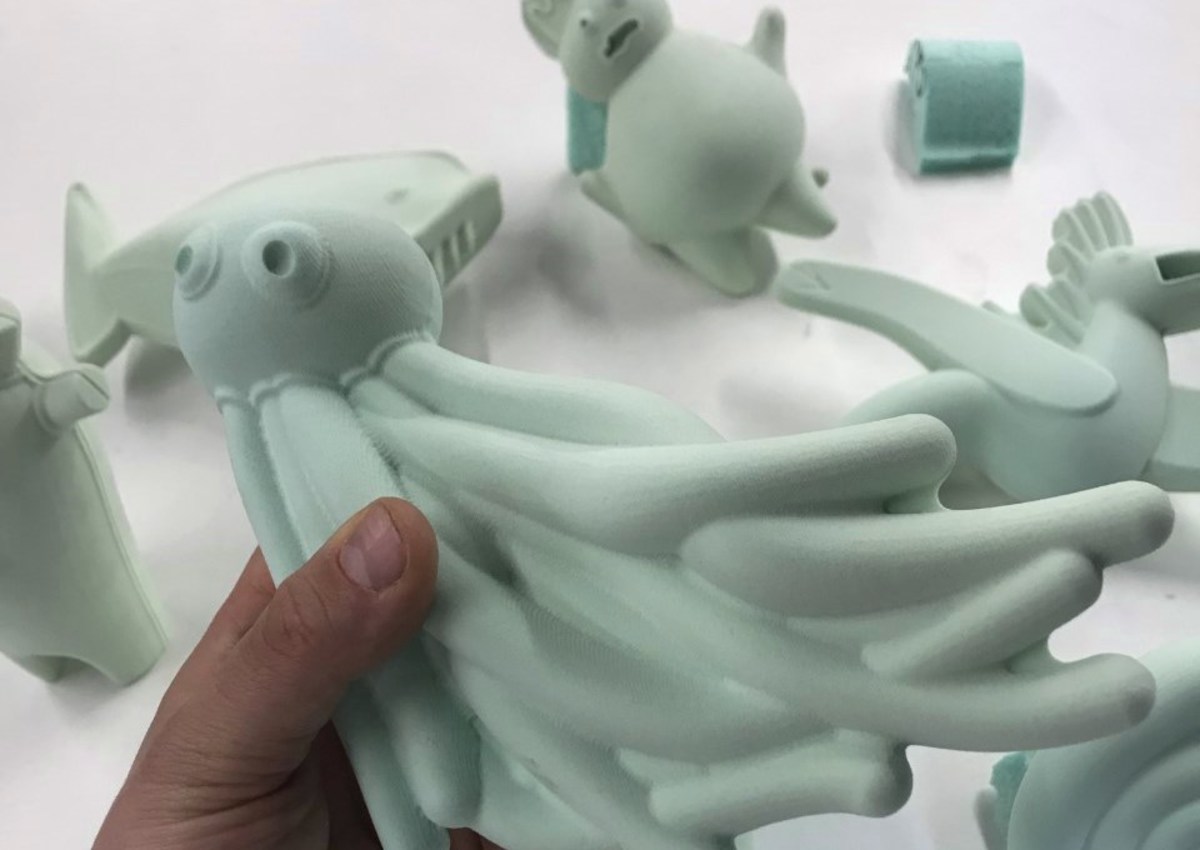 River Roots will feature many different elements embedded into a series of bioswales in addition to the Sea Creatures, including:
Sound Sculptures - that make sounds from wind and rain
Chadar Ceramic Well Quilt - featuring photos from the neighbors and inspired by elders in the community
Elder Circle/Story Stone Engraving - featuring community elder's quotes
The project will be under construction this summer and is expected to be complete in the summer of 2020.
Project funders include:
Commonwealth of Pennsylvania, Honorable Tom Wolf Governor


Choice Neighborhoods Implementation Grant of U.S. Department of Housing and Urban Development


Richard King Mellon Foundation


Pittsburgh Water and Sewer Authority


ArtPlace America


The Heinz Endowments


ALCOSAN


Colcom Foundation
Some other examples of what the Economic Development Department does are:
Coordinate community engagement
Advance public infrastructure
Leverage private investment for public benefit
Provide technical assistance to community-based partners
Produce strategic studies
Promote public financing tools such as Tax Increment Financing and Transit Revitalization Investment District
Assist in fundraising efforts and adminstration of funds for major projects in the City of Pittsburgh
Support innovative transit-oriented development
Create and retain jobs through various activities
Economic Development Projects