Back to News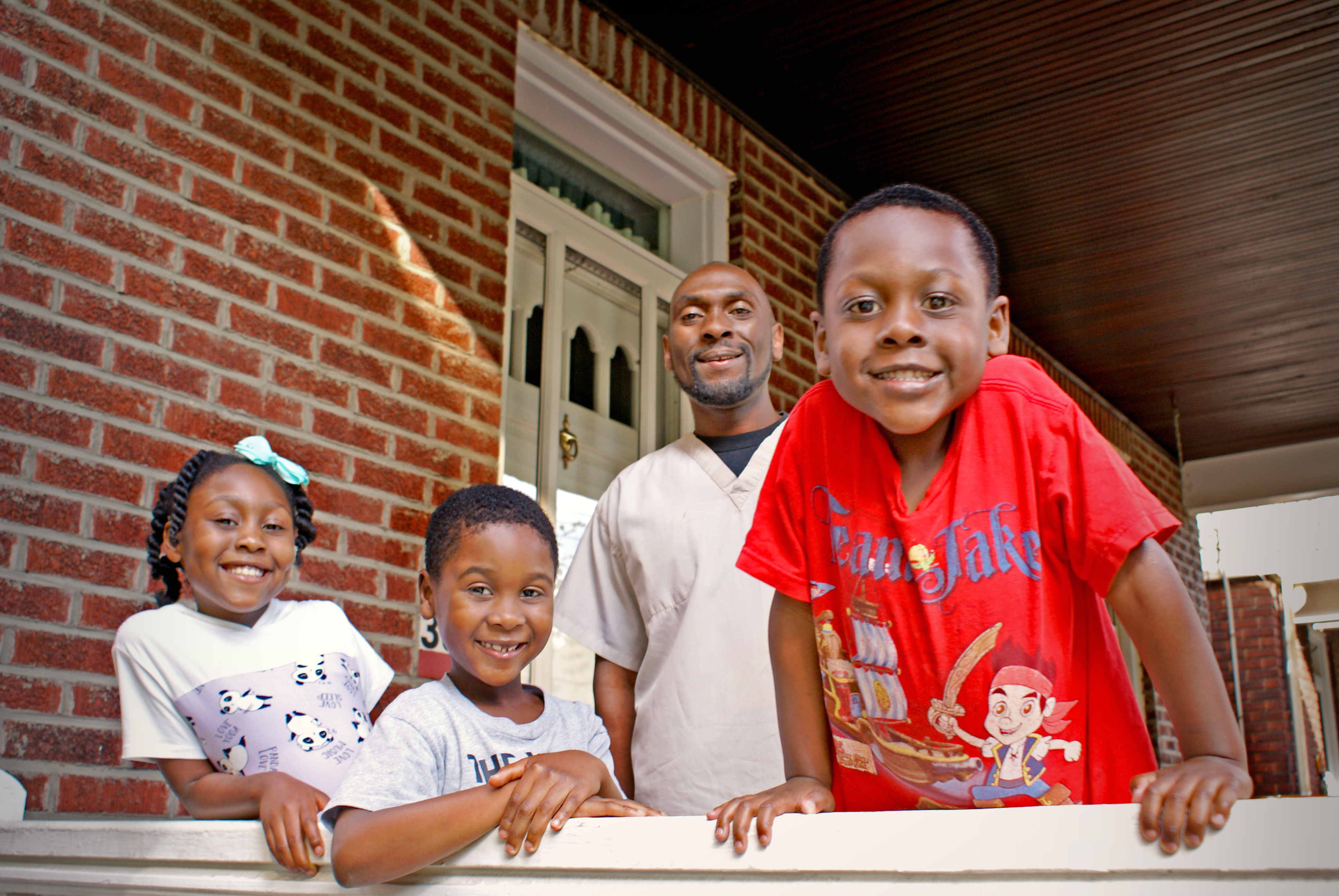 Celestin Uwintonze Improved Credit and Bought a Home with the Help of HOF
June 2020
"I was very conscious of the long-term costs and knew I didn't want to buy a house that would create too large of a financial burden for me and my family... The HOF helped me buy a house we love that was within our means."
Celestin Uwintonze had been living in Housing Authority housing when he heard about the program and was interested. He took the required first homeowner classes, and as a result of the background check discovered that he needed more time to improve his credit score.
"The URA representatives coached me on how to improve my credit score, and once I had paid my debts, I reached back to the URA, and that's how it began," said Uwintonze. "People might think they don't have enough money to buy a house or improve their credit, but the HOF can support people in achieving these goals. They provide opportunities."
Uwintonze has three children - a daughter and two sons - and really needed a 3-bedroom house for his family.
"A home loan is a large debt, and I really wanted to make sure I could afford the house long-term. I was very conscious of the long-term costs and knew I didn't want to buy a house that would create too large of a financial burden for me and my family. I balance my budget every month, I do one project at a time, and am careful and thoughtful with my money. The HOF helped me buy a house we love that was within our means."
They moved in December 2019.


What adjectives might you use to describe the Housing Opportunity Fund?
Great! As an organization, they are helping people, and that is a great thing. They are fantastic!


What do you believe are Housing Opportunity Fund's greatest strengths?
The fund and the money are very helpful. The process didn't take that long – as soon as you find what you like, the process moves fairly quickly.
If Pittsburgh didn't have the HOF, there would be individuals who live in a home right now that wouldn't have been able to buy it. They wouldn't have money for the closing costs. And people wouldn't choose to live in Pittsburgh – they would be interested in moving to another place that offered more support.
The HOF encourages people to stay in the city. If more people knew about the HOF, it would encourage growth and home-buying within Pittsburgh.