Back to News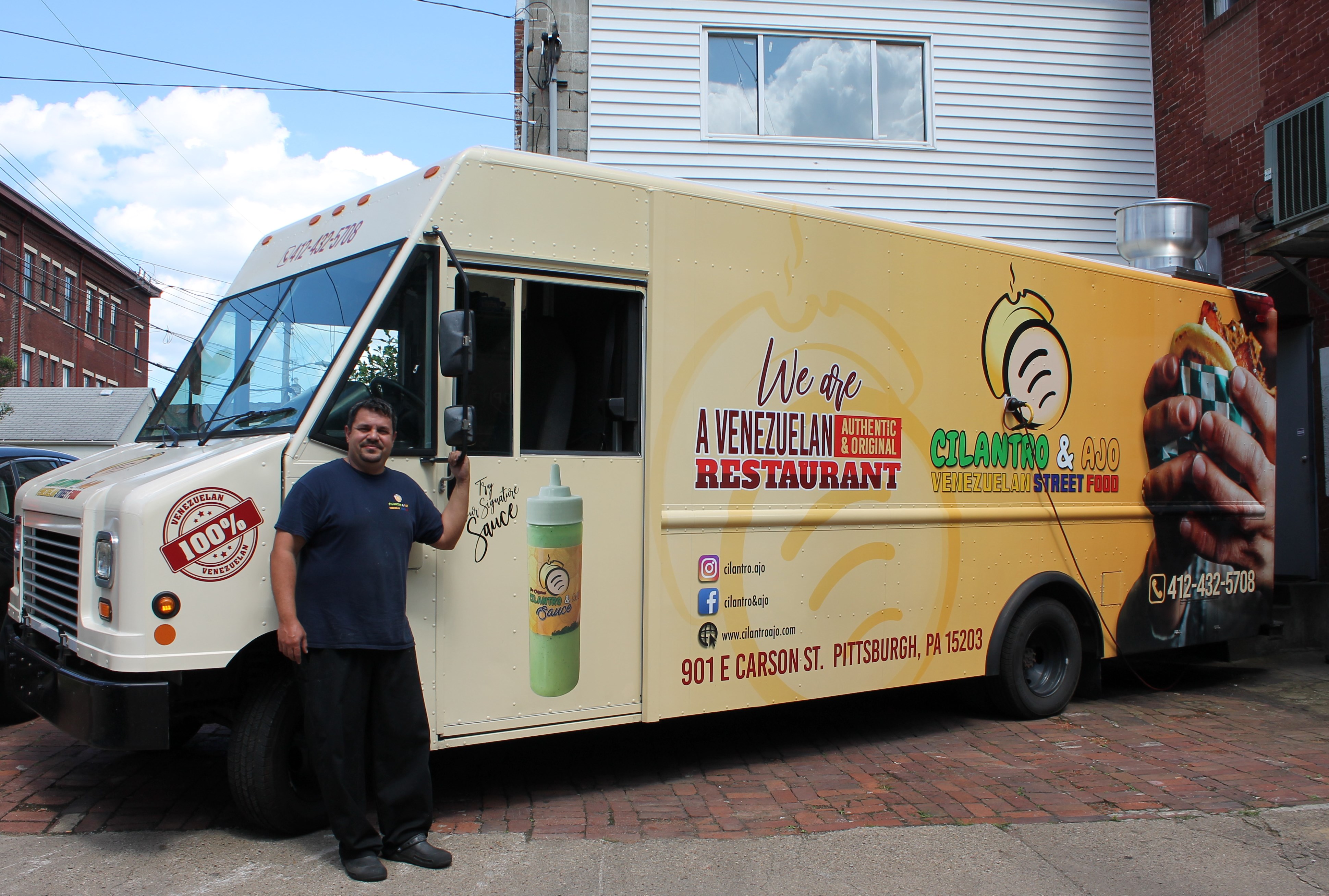 Cilantro & Ajo Purchases Food Truck with Help of URA Micro-Loan
July 2019
The URA's Micro-Enterprise Loan Program helped Anthony and Marlyn, owners of Cilantro & Ajo, purchase a food truck for their Venezuelan restaurant in the South Side.
Anthony Goncalves and Marlyn Parra, husband and wife and owners of Cilantro & Ajo in the Southside, started their original restaurant business, "El Gusto Criollo," in their native Venezuela. Due to the declining economy and political situation, the family faced challenges operating the restaurant, often finding it difficult to even get the ingredients to prepare food.
They left their home country four years ago with their daughters and just two suitcases to escape the crisis, relocating in Pittsburgh where they have family.
Their newly established Venezuelan street food restaurant Cilantro & Ajo quickly began to draw people in from South Side and surrounding areas.
"We took a risk by locating at the end of East Carson Street, but so far it's been great. When you produce something good, people will start to look for you," said owner and chef Parra.
The owners decided to launch a food truck and take their take-out and catering services to the road. After connecting with Brent Rondon, manager of the Program for Immigrant-International Entrepreneurs at Duquesne University Small Business Development Center, the owners learned about the URA's Micro-Enterprise Loan Program.
Parra and Goncalves worked with the URA's Façade Development Specialist Siena Kane on a $20,000 Micro-Loan, which supported costs associated with the business's purchase and wrapping of their fully equipped food truck.
"Working with entrepreneur-owners like Anthony and Marlyn is why I love the work we do at the URA. The stories and people behind our City's small businesses are unique and inspiring, and prove how lucky Pittsburgh is to be home to so many, including Cilantro & Ajo," said Kane. "I look forward to our continued work with this family-owned business, to watching it grow and expand, and to many more delicious Arepas!"
"Siena was really nice and helpful the times she came to our business to meet with us...and she likes our food too, that's a plus!" said Parra.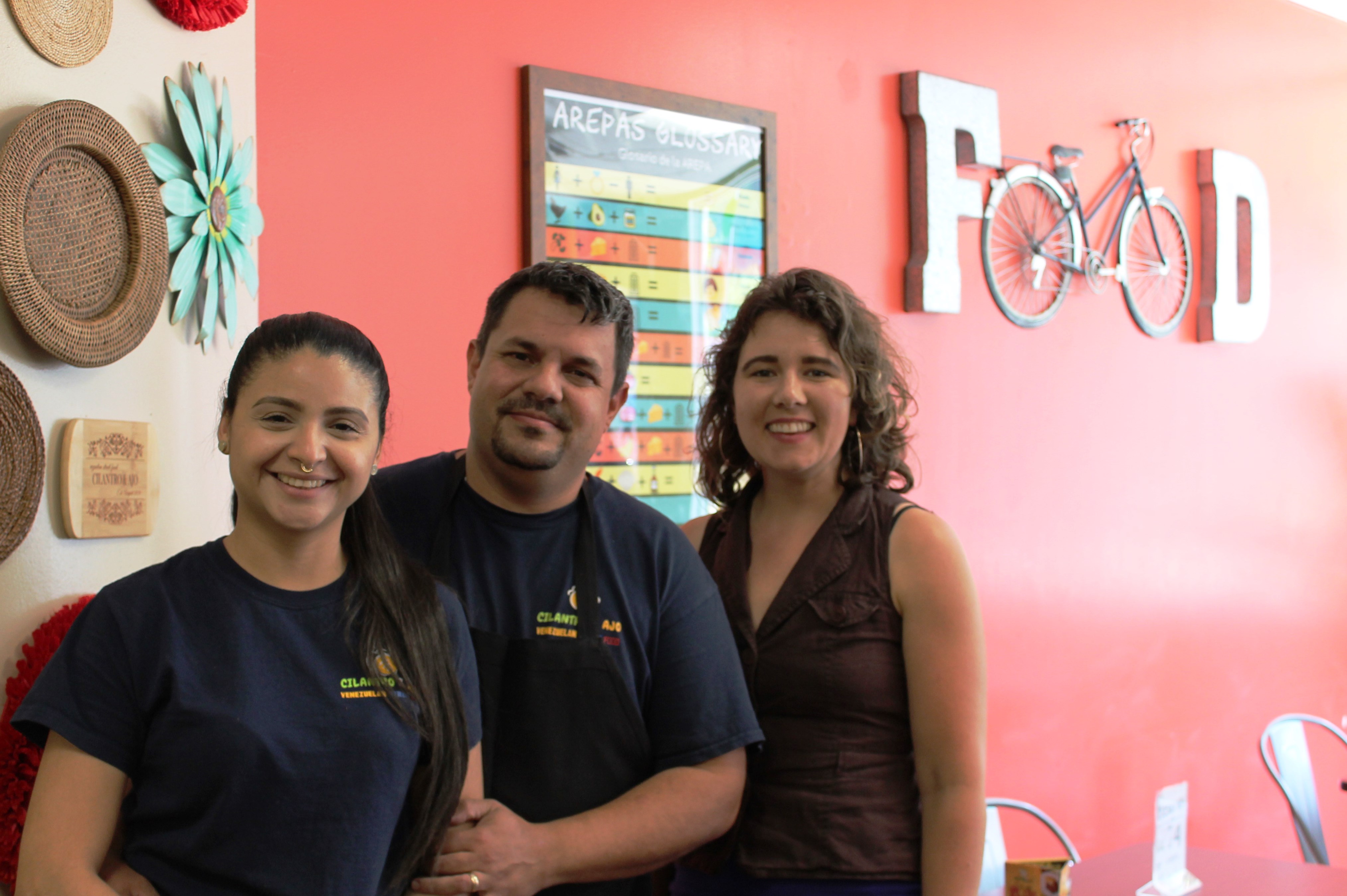 Owners Marlyn and Anthony, and URA's Siena Kane


The new food truck is booked and busy this summer, traveling around to city neighborhoods, parks, events and festivals, and different company picnics. You can follow them on Instagram to see where they are; they post the food truck location daily.
Parra noted how amazing their recent experience was participating in World Refugee Day 2019 at Market Square.
"With the new food truck, people are beginning to take notice. People see us out and about in it and so then they want to go and try the food," said Parra.
Cilantro & Ajo has also been able to create four new jobs, adding three full-time employees and one part-time employee to help at the restaurant and prepare food.
Parra's advice for other budding businesses in Pittsburgh, "Believe in what you're doing. I believe in the Venezuelan food and that's why we opened this restaurant.
I recently came here [brick and mortar Cilantro & Ajo] with my daughter and said, 'Just look at what we have now'….It's hard to leave your country and everything behind, but we're glad we're here."

You can visit Cilantro & Ajo at 901 Carson Street, Pittsburgh, PA 15203.


*This past June, URA's Center for Innovation and Entrepreneurship increased the maximum Micro-Loan amount from $20,000 to $30,000, allowing the program to reach businesses with higher capital needs. To learn more about the program, call the CIE office at: 412.255.6669.
View our portfolio of Micro-Loan borrowers to date.
Cilantro & Ajo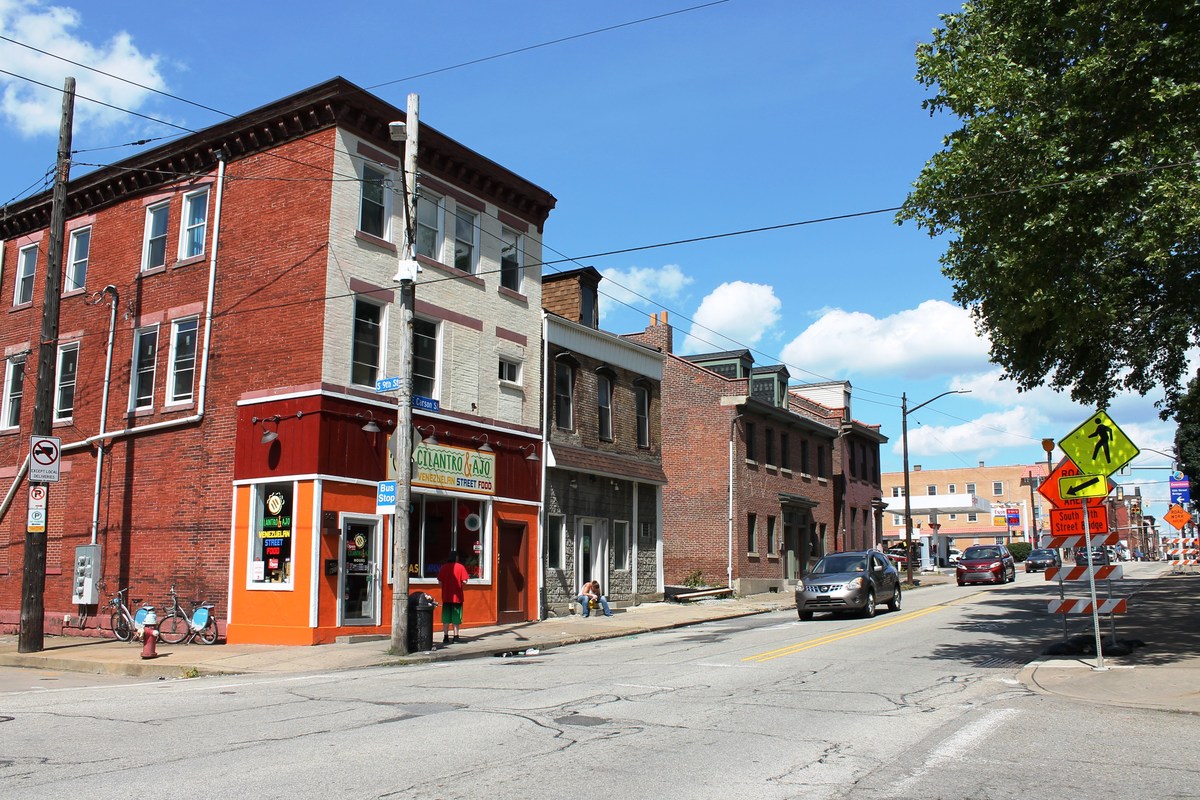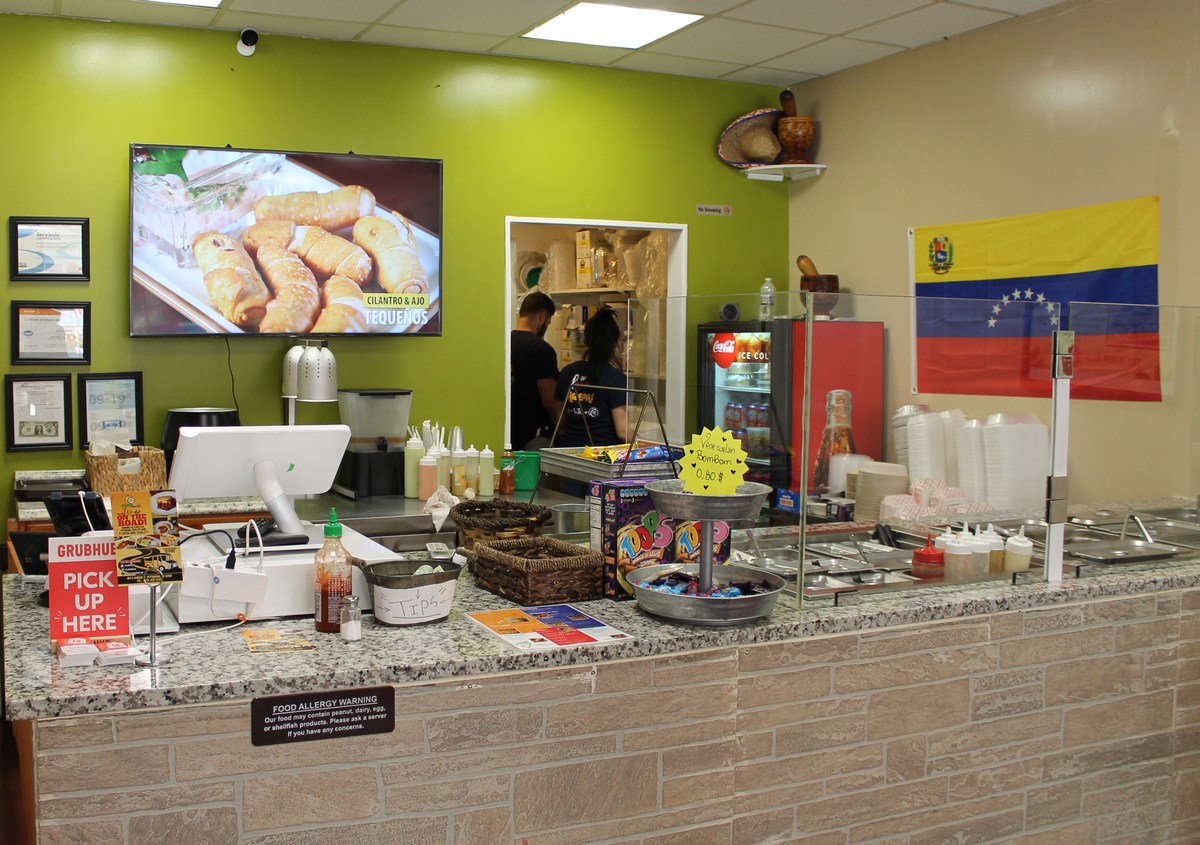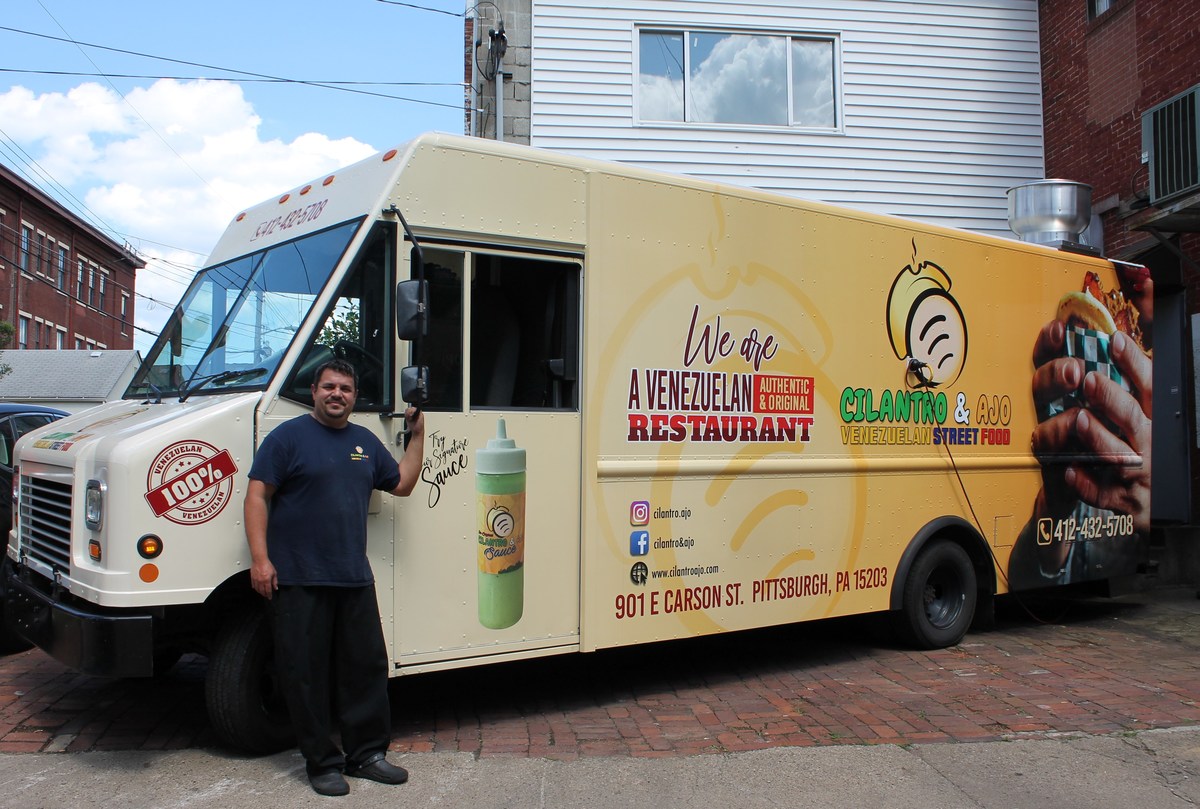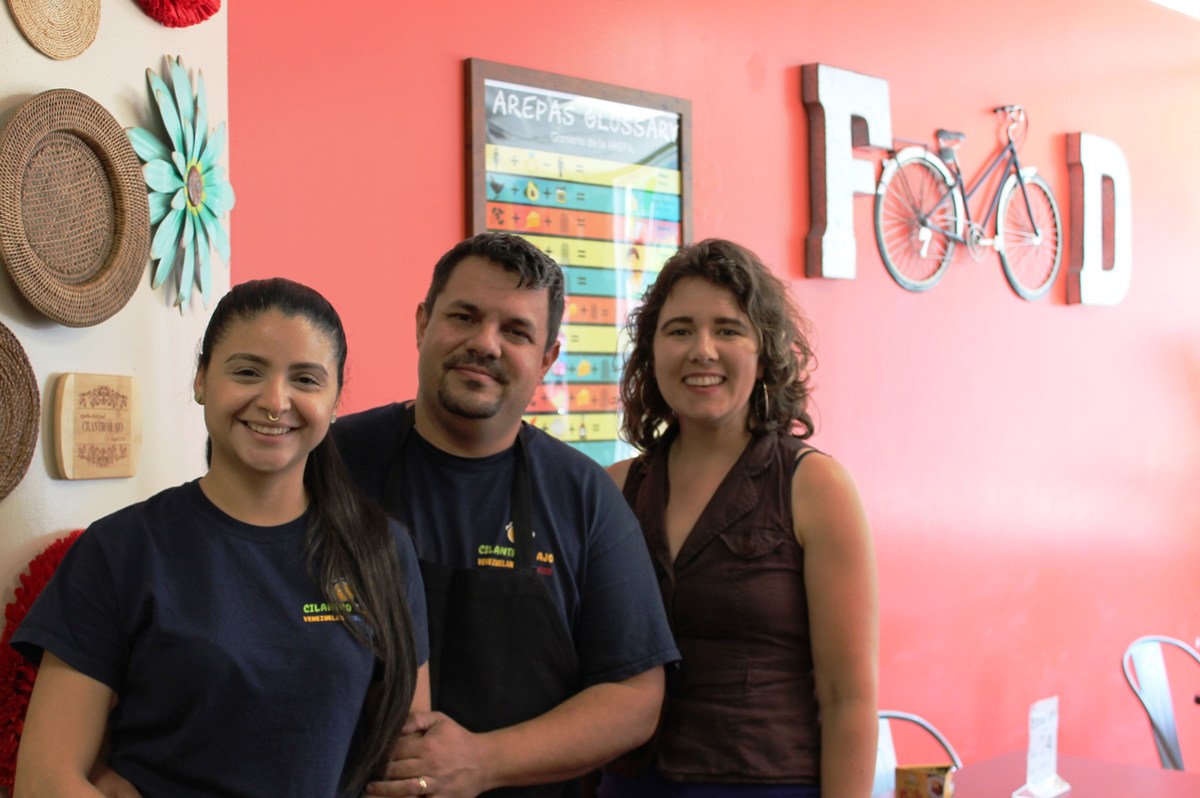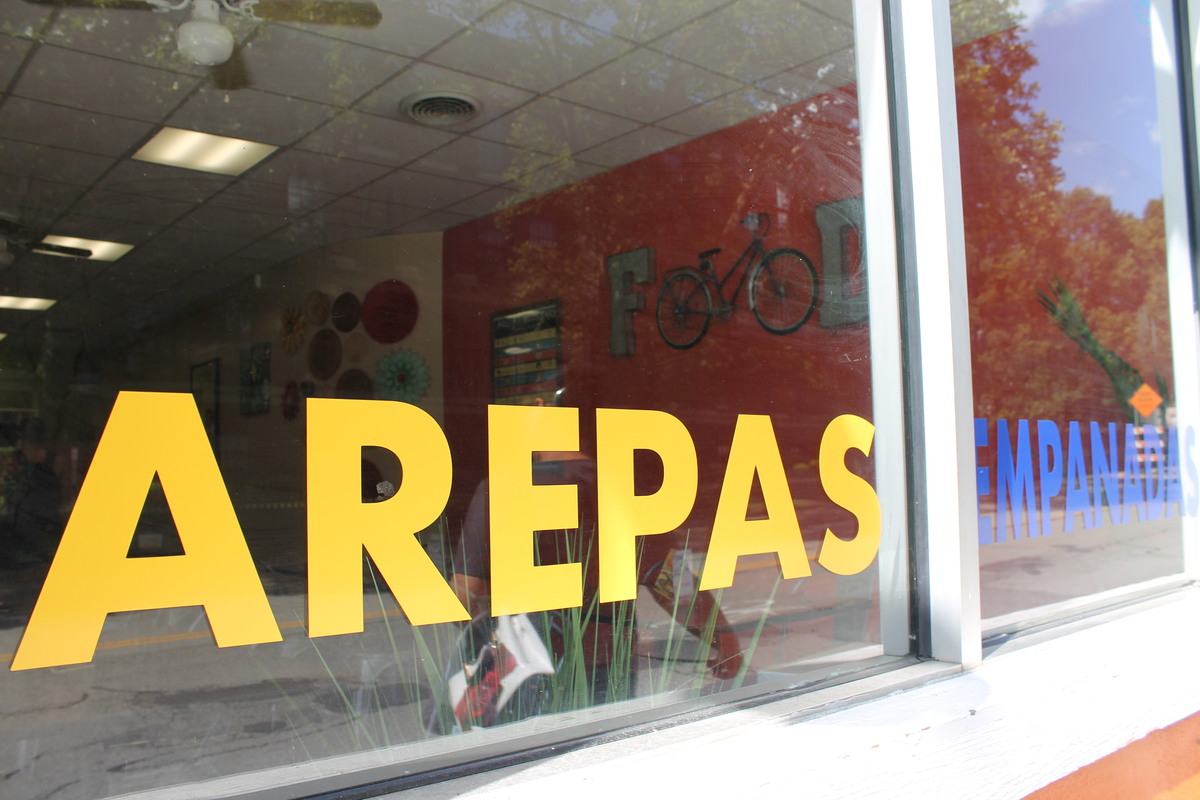 Cilantro & Ajo In the News