Back to News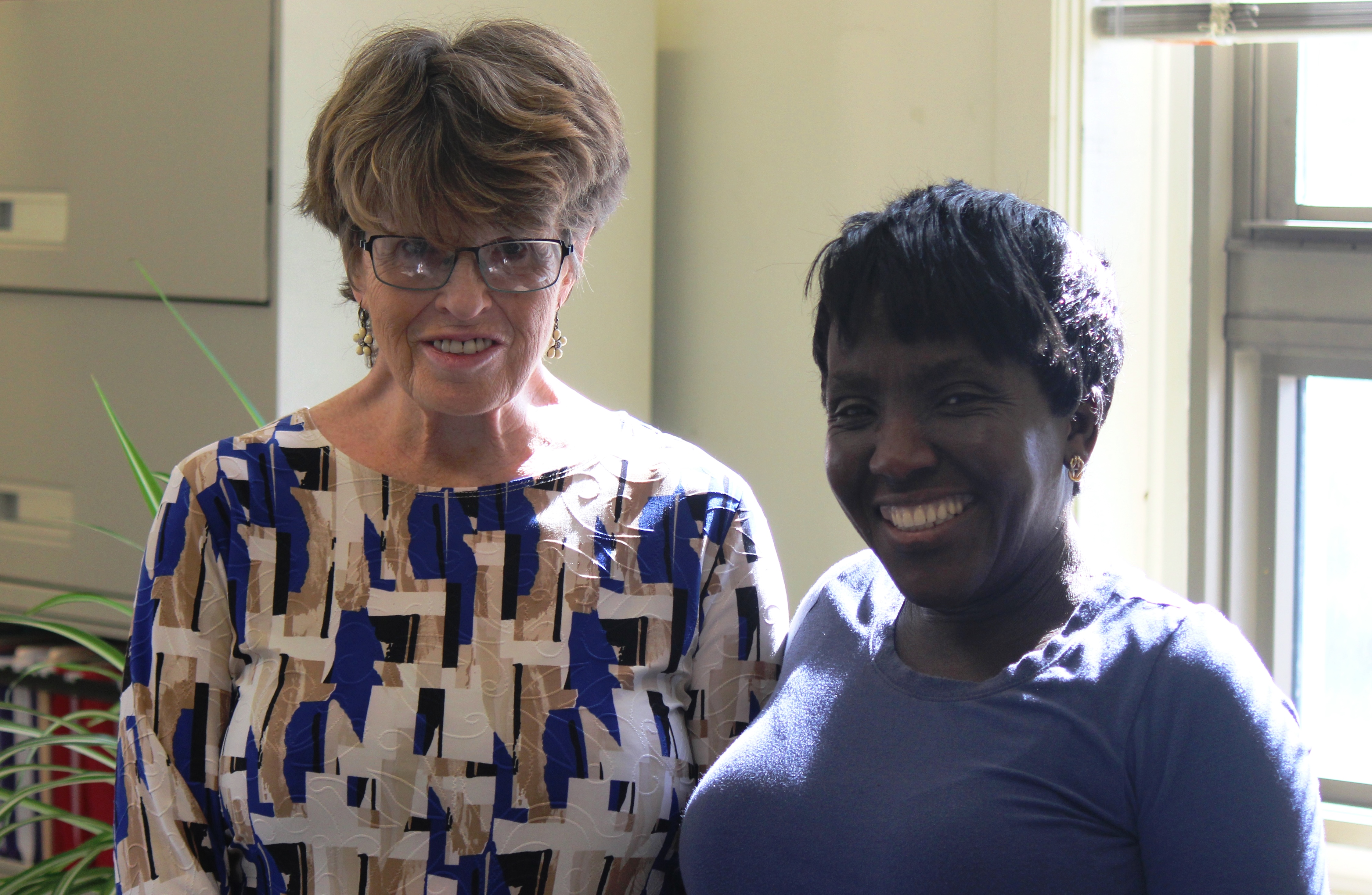 Home Rehab Helps Squirrel Hill Resident Stay in Her Home
July 2019
URA Housing Programs have helped Elizabeth Ganley along with many other City of Pittsburgh homeowners stay in their homes and make critical safety improvements.
Long-time Pittsburgh resident, Elizabeth Ganley has been living in her family home, which was purchased around 1957, since moving back from college at Penn State University.

Until a few years ago, Ganley was a hardworking, devoted employee at well-known Pittsburgh institutions such as Carnegie Mellon University and Magee Hospital.

On December 5, 2017, Ganley suffered a stroke, causing her to lose partial vision. Everything Ganley knew was erased from her, so she worked to relearn everyday tasks; from turning on a microwave and reading and writing, to using public transportation. It took a lot of practice which she credits and thanks the team at the Blind & Vision Rehabilitation Services of Pittsburgh (BVRS) for her success.
During this time, she realized many safety hazards within her home, such as lack of handrails, a leaking roof, and old French drains that caused water on her front sidewalk and the backyard to completely freeze over.

"I knew what was wrong with the house, and I didn't want to buy a new one with just as many problems," said Ganley. "I decided I was going to try to stay here as long as I could, and get everything I needed in the house to live in it."

Ganley reached out to the City of Pittsburgh's 311 Response Center where she was told to contact her district's office. Matt Singer, legislative and policy staffer for Councilman Corey O'Connor, referred Ganley to the URA and sat down with her and the URA's Program Officer Jarmele Fairclaugh to help fill out her application for the Pittsburgh Home Rehabilitation Program (PHRP). PHRP offers affordable grants and loans to help homeowners do rehabilitation work.

Ganley received a $6,750 PHRP grant and an additional $28,740 PHRP loan towards a new roof, plumbing, installation of handrails, bathroom handicap updates, electrical work, new insulation, sidewalk improvements, and a metal railing for her sidewalk in the back of the house. Her total project cost was $35,490. URA's Senior Construction Advisor II Ed Deshler assisted her with the work inspection.
Elizabeth Ganley's home construction work in-progress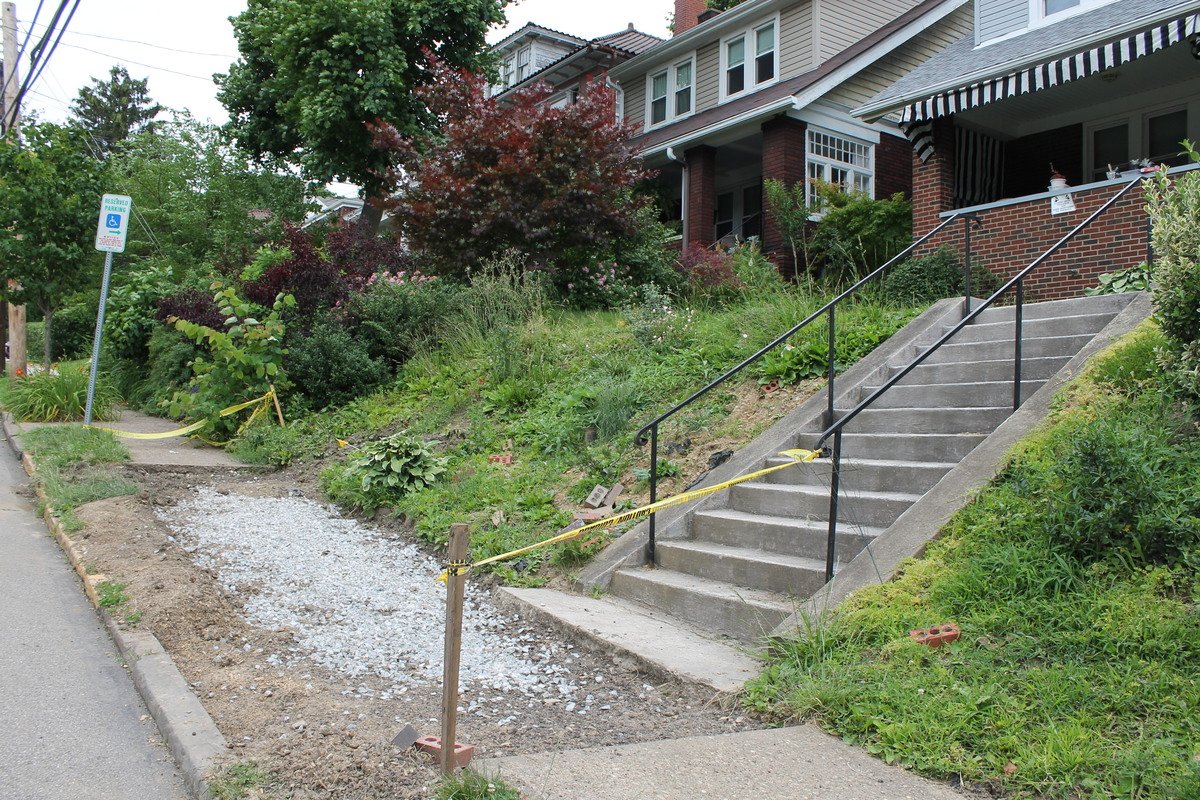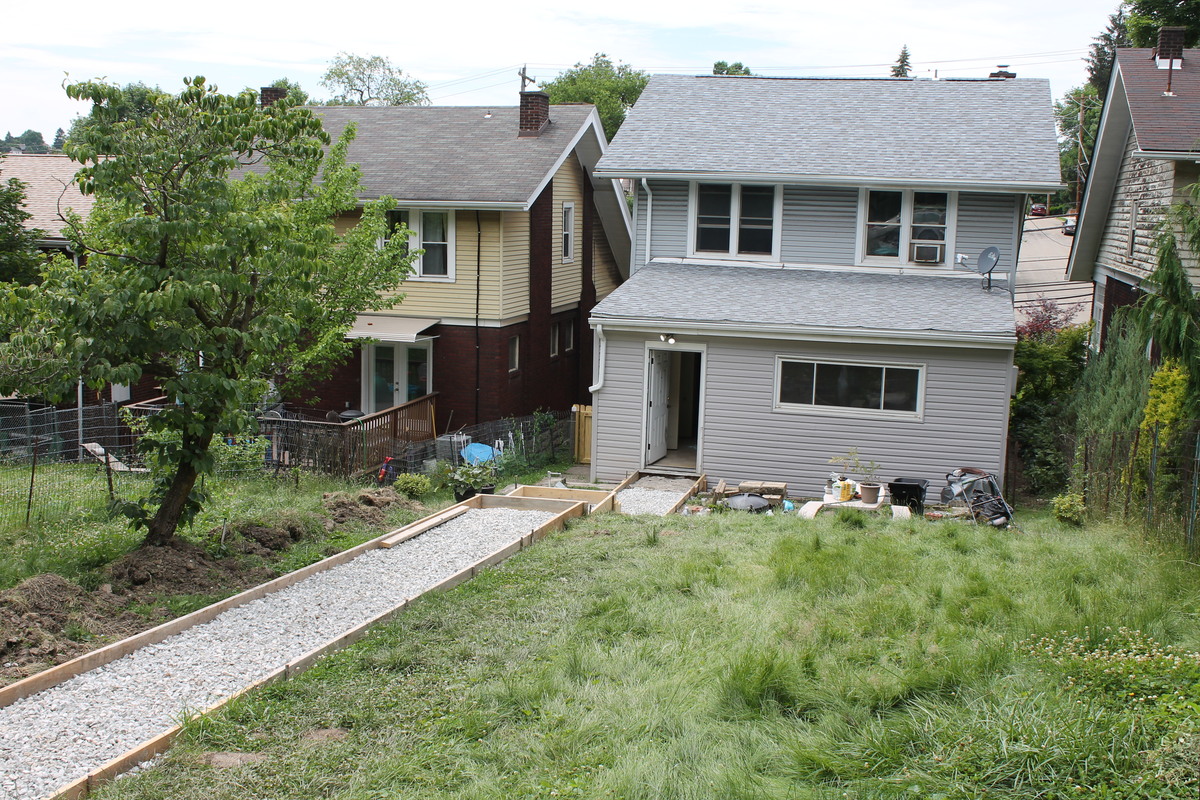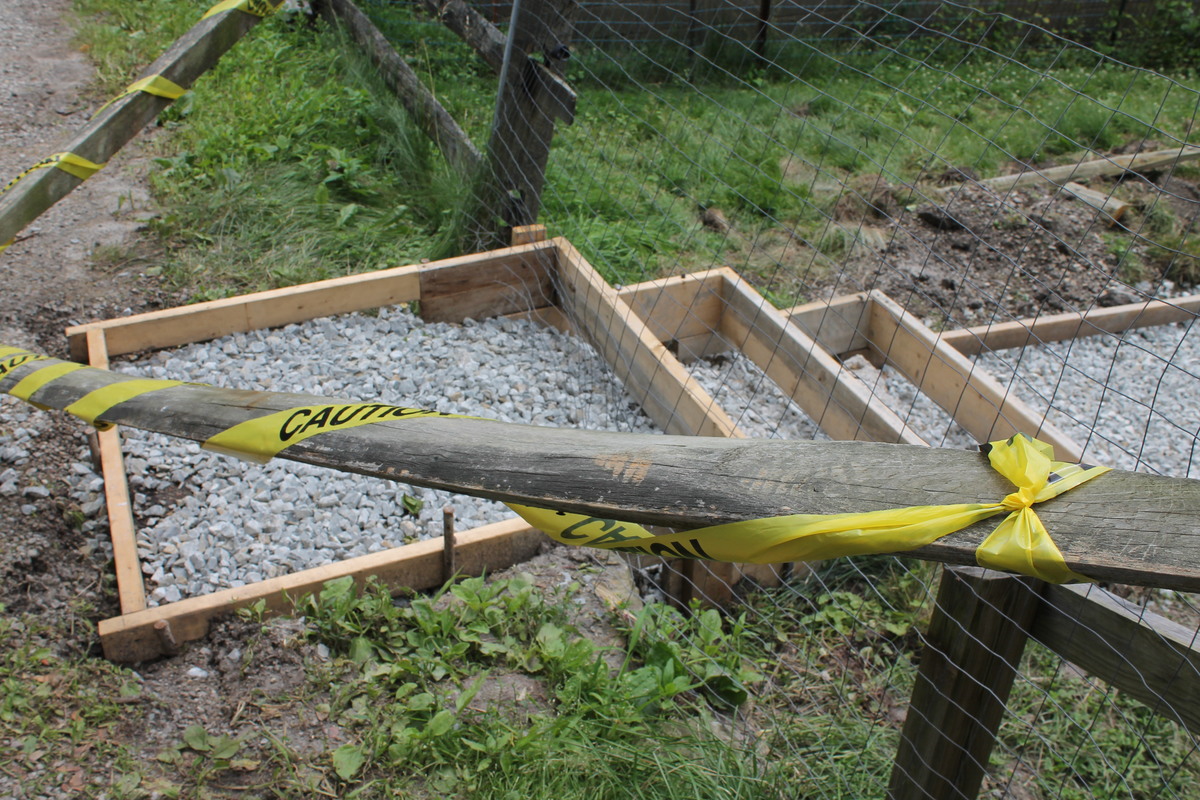 "Ms. Ganley was able to make much-needed safety and handicap accessibility improvements to her home. Once her rehab work is complete, her home will truly be healthy and safe," said Fairclaugh. "It was a pleasure working with her, and I am happy the URA has been able to help her stay in her long-time home."
"Jarmele couldn't help me enough, and she reassured that I had everything organized," said Ganley.
During the rehab process, Ganley found out that she was also eligible for financing through the Home Accessibility Program for Independence (HAPI), plus Rebuilding Together Pittsburgh's services. HAPI helps eligible homeowners and landlords to make accessibility modifications.
She worked with the URA's Program Specialist Justin Belton to receive a $10,000 HAPI loan for construction of a sidewalk to her back door from her parking area behind the house.
"I didn't realize all the help that was available," said Ganley. "I couldn't have done as much work as I did if I didn't have the [financial assistance] from the URA. These programs are a great opportunity for Pittsburgh residents. I recommended them to my neighbors."
What's next for Ms. Ganley after her home rehab work is complete? She will continue taking care of her dogs Lucy and Rose, training on the computer and with the BVRS, and forging ahead with reintroduction into the workforce, all while no longer worrying about the safety of her home.
To learn more about URA's Housing programs, call the Housing office at: 412.255.6666.