Back to News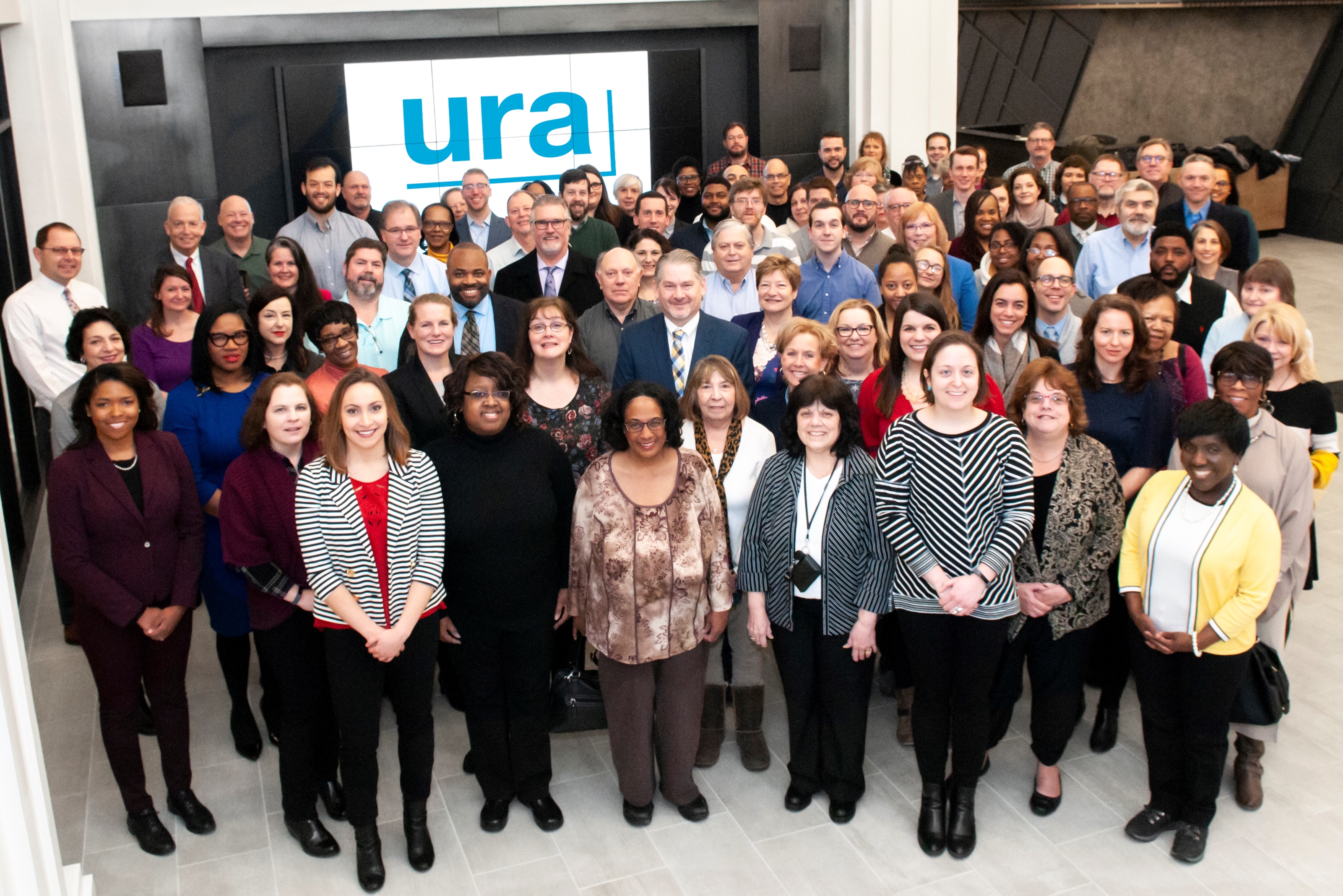 Thank You, Robert
April 10, 2019
In his 30-year career at the URA, Robert Rubinstein has served in a number of roles, starting as a small business loan officer in 1989, and leading the organization since 2012.
Yesterday, he announced he was stepping down from his position for personal reasons but will continue to serve alongside staff in a senior leadership role, yet to be determined. Robert and the URA board will decide on a mutually agreeable position.
His accomplishments and contributions to the URA and the City of Pittsburgh are too numerous to mention, but we wanted to highlight a few of them here.
Again and again, Rubinstein demonstrated the benefits of investing in people and places. Under his leadership, the URA won Neighborhood Allies' Market Confidence Award for creating healthy neighborhoods. This intentional focus on neighborhood revitalization, whether through lending small and medium-sized businesses the capital and resources they need to succeed, or giving homeowners a helping hand with home improvements, has proven a positive impact on the City of Pittsburgh neighborhoods the URA serves.
"Robert is a good man and a loyal and honest public servant. The URA was lucky to have him as our leader for so many years, and I will forever be thankful for his hard work on behalf of the residents of Pittsburgh," said former URA Board Chair Kevin Acklin.
A champion and proponent of equitable development, Rubinstein spearheaded an Equity Working Group in which the URA was able to retain an outside diversity consultant to conduct a study on internal and external equity practices, recruit highly qualified, diverse leadership and talent, and engage translation services for non-English speaking consumers of URA programs. The Equity Working Group won Vibrant Pittsburgh's Regional Impact Award in 2018 for this work around diversity and inclusion.
With Rubinstein's guidance, the URA also initiated the creation of a Minority & Women-Owned Business Enterprise Program, and removed barriers to economic inclusion through programs such as LandCare, which empowers small, local contractors, and the Micro-Enterprise Loan Program which provides opportunities for groups who have not had ready access to business financing in the City of Pittsburgh.
"In Pittsburgh, we are having this interesting conversation around equity and inclusion. Robert is not just having the conversation, he has put those values into motion at the URA. He's empowered the work we've done in the MWBE Program Office in a way I could not have anticipated. It's been a joy to serve under his leadership," said Director of Performance & Compliance and MWBE Program Officer Diamonte Walker.

Rubinstein also supported affordable housing with the addition of the Housing Opportunity Fund (HOF) Department in 2018. With committed funding from the City of Pittsburgh, HOF administers an annual $10M fund for programming to address Pittsburgh's affordable housing crisis. In addition, he worked robustly with the Housing Authority of the City of Pittsburgh and Low-Income Housing Tax Credit developers around affordable housing – particularly for supportive and targeted vulnerable populations.
"Robert has been a strong and consistent supporter of the affordable housing community. His heartfelt interest in helping all of us provide for those in greatest need lent needed-strength to our endeavors. We all thank him for his genuine and graceful support for our work," said Larry Swanson, ACTION Housing executive director.
In his time at the URA, Robert has been able to take a strong look at past organizational practices, acknowledge problematic policies and steer current projects and initiatives in a more inclusive and community-based manner.
"Over the past 10 years, the URA has dramatically shifted its approach to taking up the challenge of rebuilding neighborhoods, and even assessing that work to be a priority. As I've said before, today's URA is not our fathers' URA," Malik Bankston, executive director of the Kingsley Association said. "More recently, under the leadership of Robert, the URA has taken aggressive action to advance the broad equity agenda that has been taking shape across the City. Robert's efforts to lean into the challenge has helped ensure that defined equity principles will be part and parcel of the exciting culture of today's URA. In our own ongoing neighborhood work in Larimer, we look forward to his continued involvement focused on promoting economic development at all levels."
Rubinstein oversaw and dedicated efforts from vision to implementation - from small business and entrepreneur support to large-scale development such as the award-winning East Liberty Transit Oriented Development. He advanced major Pittsburgh brownfield redevelopments such as Washington's Landing, Pittsburgh Technology Center, and SouthSide Works and South Shore Riverfront Park. All of these projects used creative financing tools such as Tax Increment Financing (TIF), Transit Revitalization Investment District (TRID), and New Markets Tax Credits, and innovative public-private partnerships.
Rubinstein has received national recognition, being named Public Executive of the Year in 2013 by the Novogradac Journal of Tax Credits Community Development. His expertise has led him to present to delegations from around the world, national conference attendees, and peers on URA's innovative and strategic redevelopment practices and policies, encouraging fairness and stressing the importance of public-private partnerships.

Rubinstein's dedication to his staff and city has not gone unnoticed. His guidance brought long-needed stability to the organization, positioning the URA for growth by way of URA's forthcoming strategic plan. We URA staff are privileged to work with him and thank him for committing to a stronger internal and external organization, helping it evolve for the better. His leadership and decision-making continues to leave a solid footprint and will impact Pittsburgh for years to come.

Signed,
URA Communications Team